Last Ukiyoe -inheritors of ukiyo-e
2019, November 2nd-December 22nd
[1st Term] November 2nd-24th
[2nd Term] November 29th- December 22nd
※Works change between two terms
Will be closed on November 5, 11, 18, 25-28, December 2, 9, 16.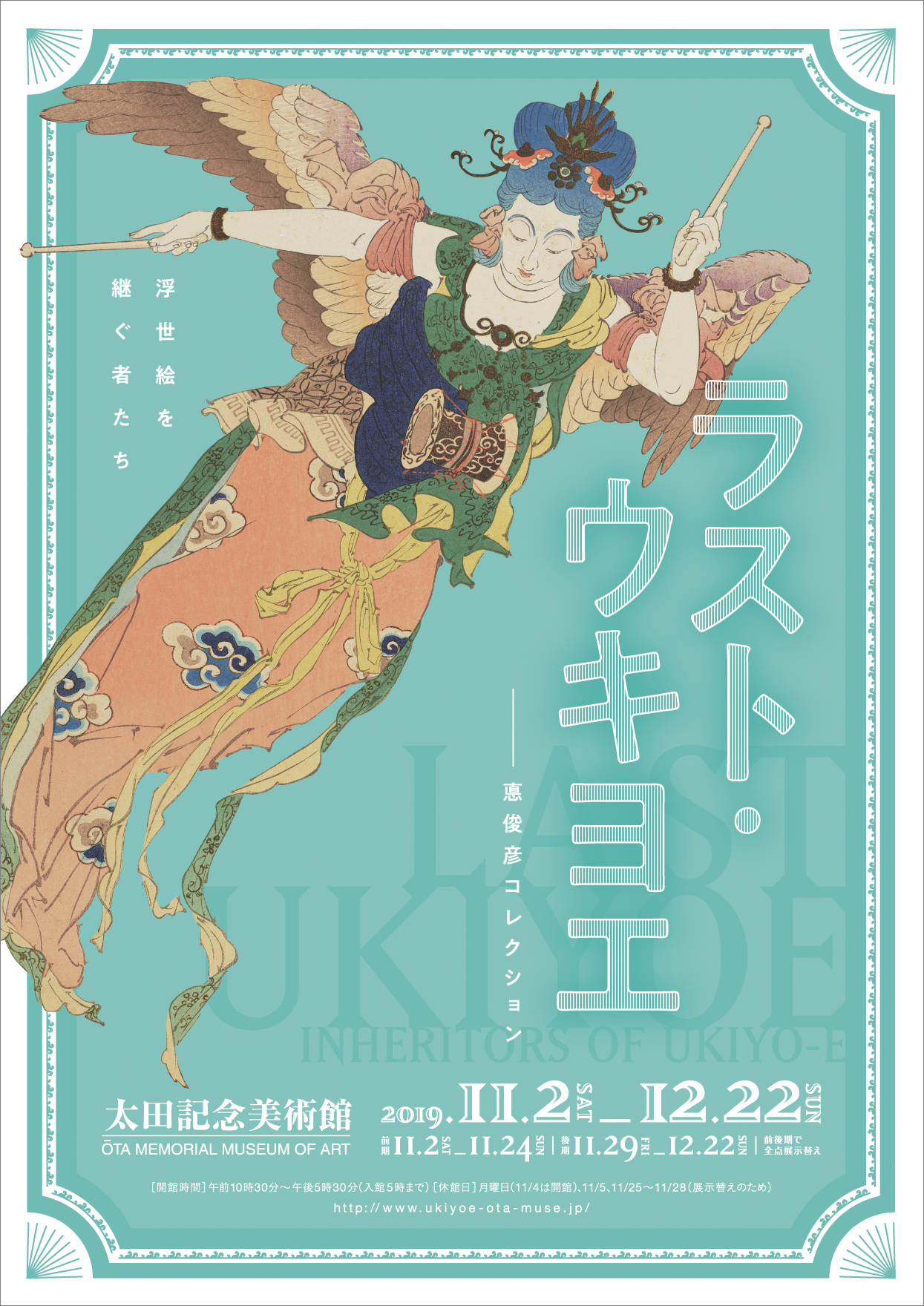 Discovering the ukiyo-e of the Meiji period lost in history
Many people understand ukiyo-e as a culture of the Edo period. However, ukiyo-e was continuously produced until the end of the Meiji period, in the beginning of the 20th century. Since their artistic value are disregarded, they are rarely introduced in museums today. This exhibition will discover 220 pieces of ukiyo-e from the Meiji period lost in history, from the collection of a painter and ukiyo-e collector, Isao Toshihiko.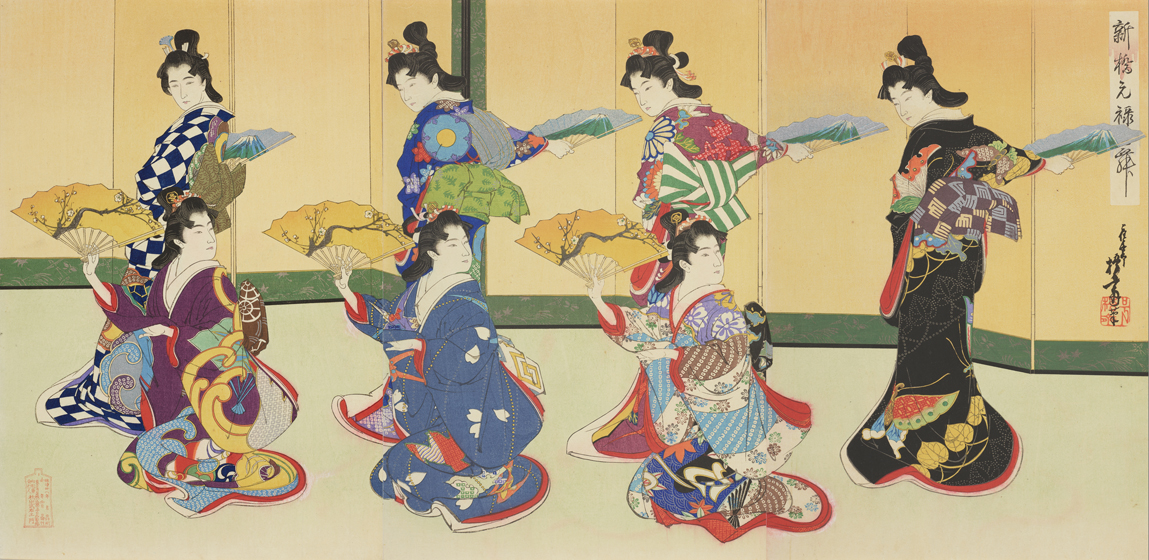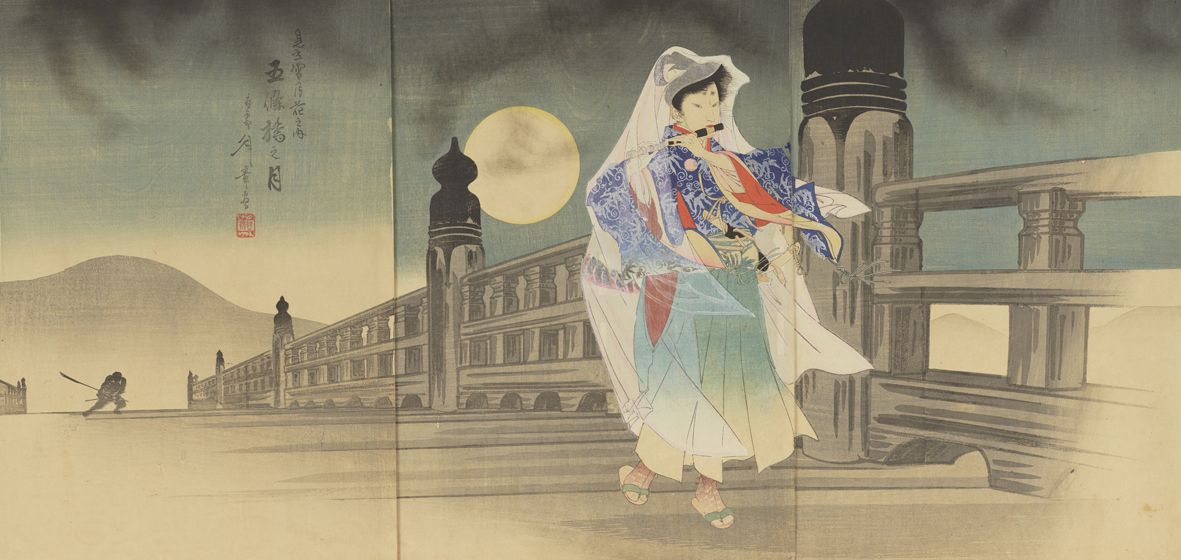 Exploring the talent of 37 last ukiyo-e artists
Artists in the Meiji period such as Tsukioka Yoshitoshi and Kobayashi Kiyochika are often referred to as the last ukiyo-e artists. However, there were many artists after them in the following generation, striving to establish a new style during changing times. We will introduce the "Last Ukiyo-e" drawn by 37 artists such as Utagawa YoshimuneⅡ, Migita Toshihide, Mizuno Toshikata, Yōshū Chikanobu, Ogata Gekkō, Yamamoto Shōun and Miyagawa Shuntei, whose works were rarely presented until now.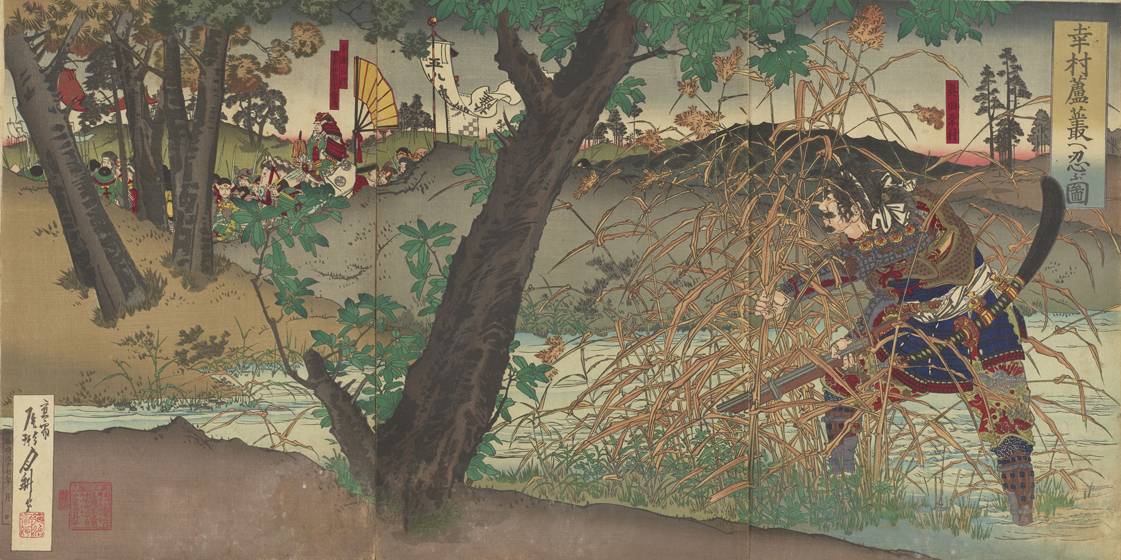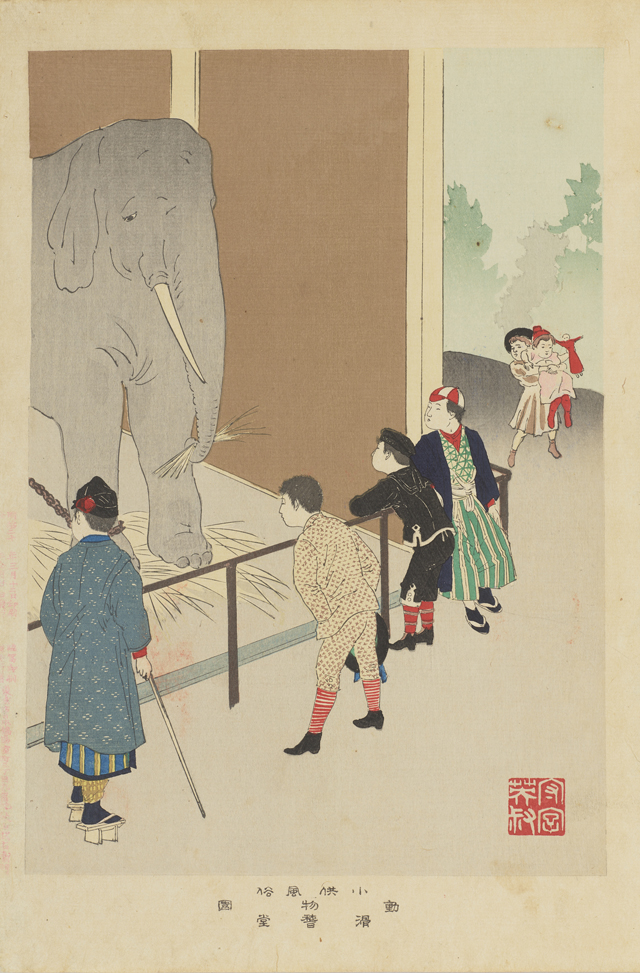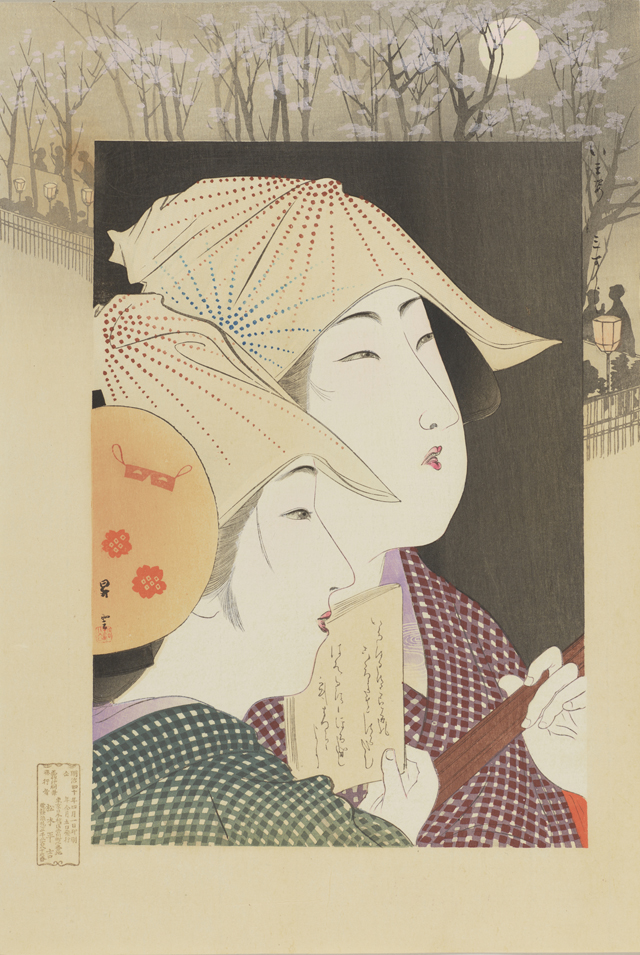 Pictures of beautiful women and the warriors with new painting styles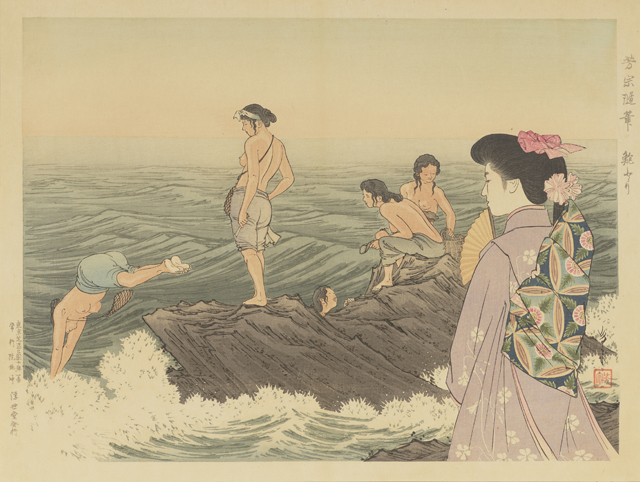 The themes depicted in the ukiyo-e paintings of the Meiji period, are those common in the Edo period such as beautiful women, famous places, children and warriors. However, found in them are new styles completely different from the Edo period, such as the pale and vivid color and dynamic composition. You will encounter paintings which will transform your conception of ukiyo-e.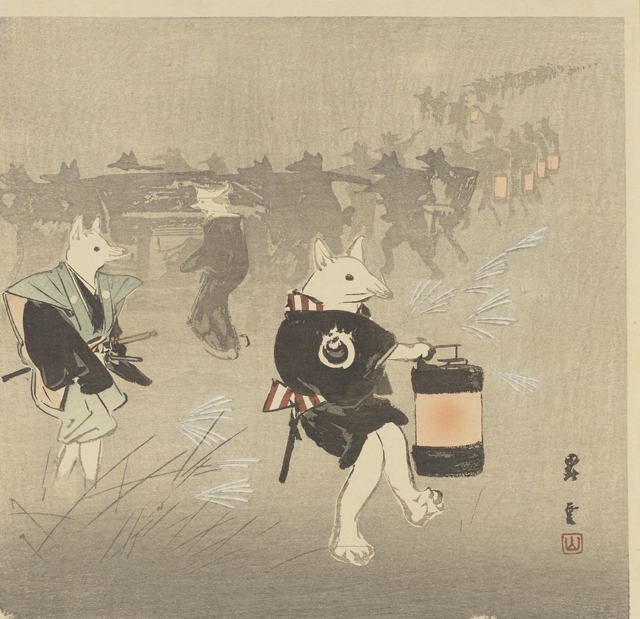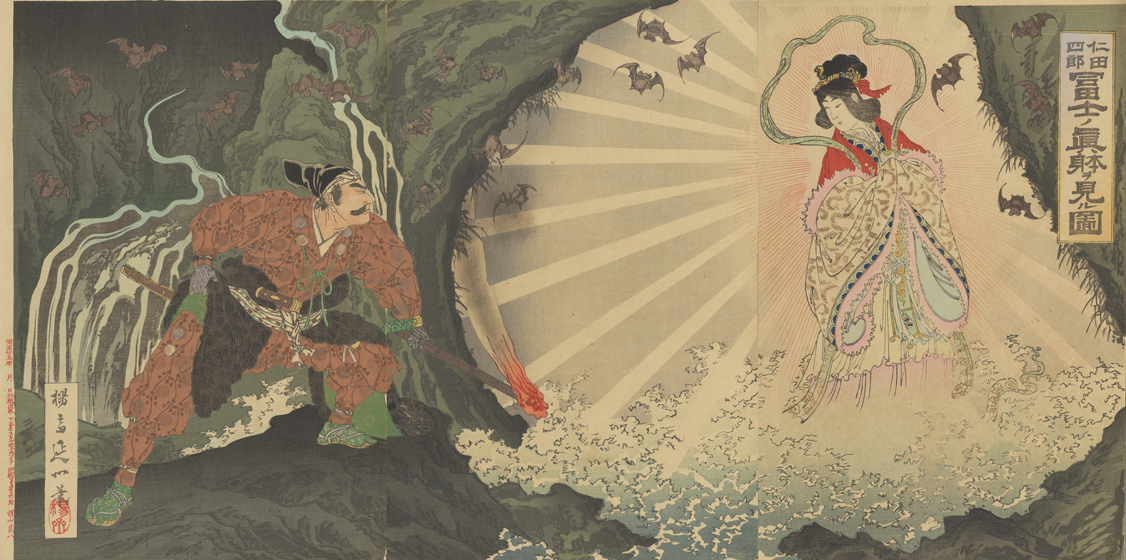 Developing a deep understanding of the history of ukiyo-e "Autumn fest of the Utagawa School"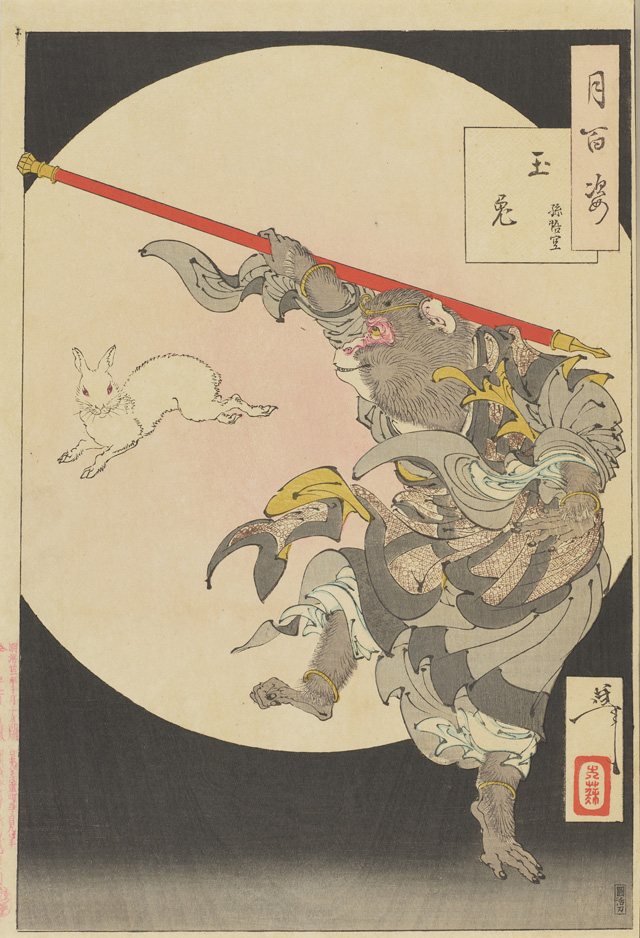 At Ota Memorial Museum of Art, we will hold an exhibition of Utagawa Toyokuni in September, and an exhibition of Utagawa Kuniyoshi in October. Subsequent to these, this exhibition will introduce many paintings by the ukiyo-e artists in the Meiji period who continued the genealogy of the Utagawa School. Through the three exhibitions, you can trace the genealogy of the Utagawa School from Edo to Meiji period. Ota Memorial Museum of Art, having its expertise in ukiyo-e, will bring this sequence of exhibitions to you for a deeper understanding of the history of ukiyo-e.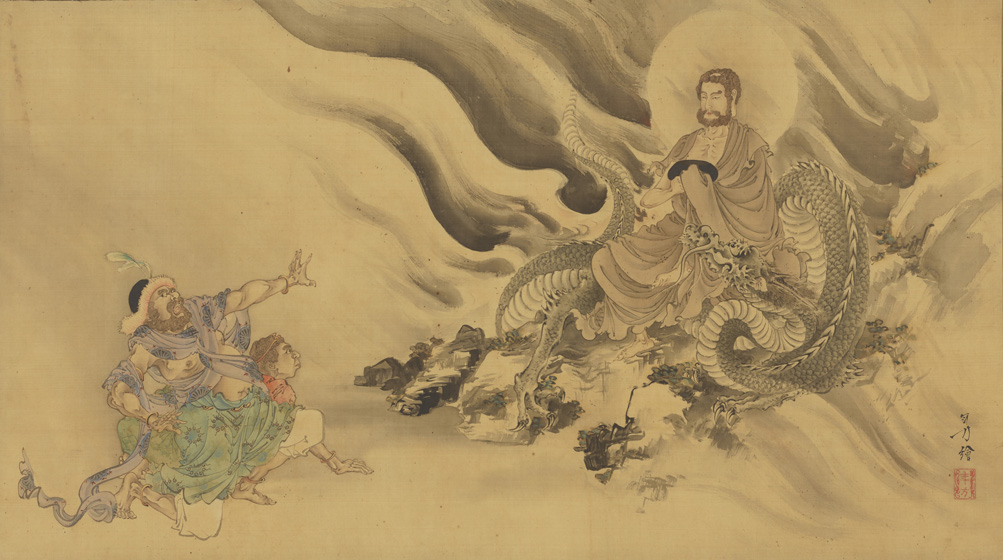 Highlight of the exhibition
Migita Toshihide "Sketches by Toshihide: Hagoromo" (first term)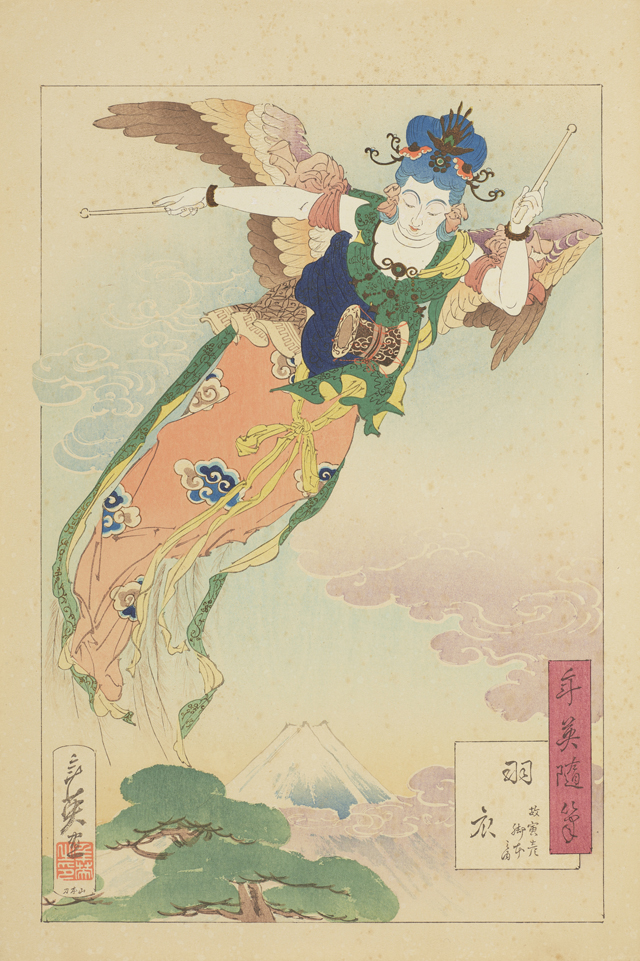 Represented is a work by Migita Toshihide (1863-1925), a pupil of Tsukioka Yoshitoshi, produced around 1921. This is a climax scene from the famous folktale called "The Legend of Hagoromo", where the tennyo (a spiritual being similar to an angel) receives her stolen robe back from the fisherman and returns up to heaven. Her colorful outfit in green and orange and the facial expression which reminds us of Buddhist paintings are expressions of a new era, completely different from those of ukiyo-e in the Edo period.
Admission
| | |
| --- | --- |
| Adult | 1000 yen |
| University and High school students | 700 yen |
| Junior High School Students and below | Free |
Calendar
Closed
2019 November

| SUN | MON | TUE | WED | THU | FRI | SAT |
| --- | --- | --- | --- | --- | --- | --- |
| | | | | | 1 | 2 |
| 3 | 4 | 5 | 6 | 7 | 8 | 9 |
| 10 | 11 | 12 | 13 | 14 | 15 | 16 |
| 17 | 18 | 19 | 20 | 21 | 22 | 23 |
| 24 | 25 | 26 | 27 | 28 | 29 | 30 |

2019 December

| SUN | MON | TUE | WED | THU | FRI | SAT |
| --- | --- | --- | --- | --- | --- | --- |
| 1 | 2 | 3 | 4 | 5 | 6 | 7 |
| 8 | 9 | 10 | 11 | 12 | 13 | 14 |
| 15 | 16 | 17 | 18 | 19 | 20 | 21 |
| 22 | 23 | 24 | 25 | 26 | 27 | 28 |
| 29 | 30 | 31 | | | | |