TOP
Important Notice to Visitors

Thank you for visiting our website.
Reservation is not required to enter the museum at this time.
Please be sure to click here before visiting, for the important notice and requires to visitors. As there might be changes in schedule without notice, please check our website for the latest information.


*There is no permanent exhibition room in our museum. We change works monthly depending on the theme of the exhibition.
2023, February 3rd-March 26th
1st Term February 3rd-26th
2nd Term March 3rd-26th
Will be closed on February 6, 13, 20, 27- March 2, 6, 13, 20.
Upcoming Exhibition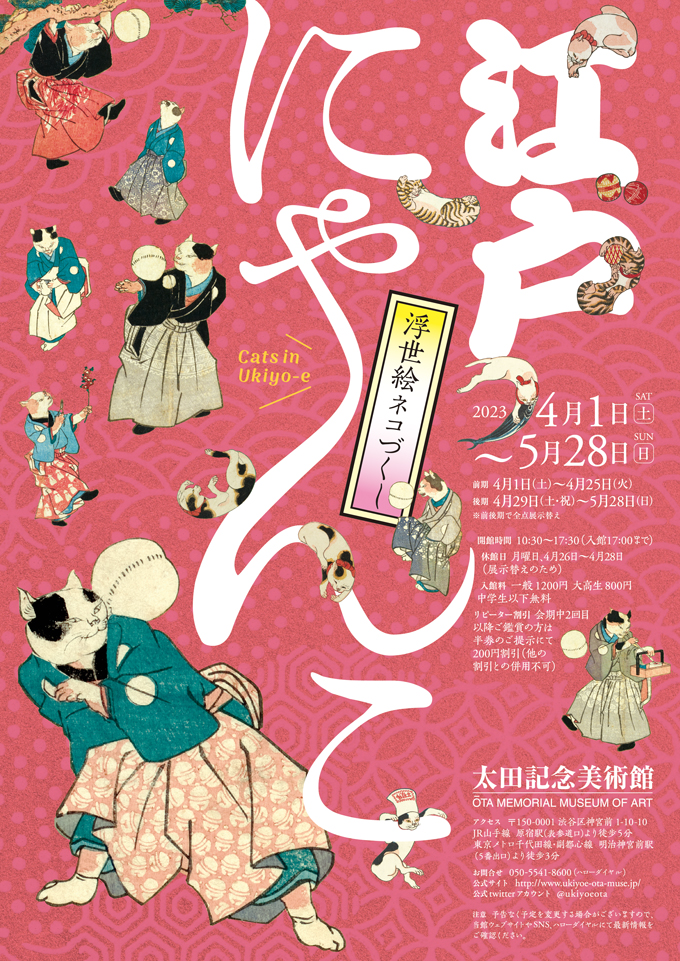 2023, April 1st-May 28th
[1st Term] April 1st-25th
[2nd Term] April 29th-May 28th
Will be closed on April 3, 10, 17, 24, 26-28, May 1, 8, 15, 22.