Woodblock Prints Exhibition of Paul Jacoulet
2023, June 3rd-28th-July 26th
1st Term June 3rd-28th
2nd Term July 1st-26th
Will be closed on June 5, 12, 19, 26, 29, 30, July 3, 10, 18, 24.
Opening Hours : 10:30 a.m. – 5:30 p.m. (Last Admission: 5:00 p.m.)
Admission : Adult ¥1000 / University and High school students ¥700 / Junior High School Students and below
aul Jacoulet (1896-1960) was a French artist born in Paris. Since his father started to teach French in Japan, he moved to Japan at the age of 3 and remained there until his death at 64. At 38, in 1934, he published a distinctive series of woodblock prints depicting people in the South Seas Islands and Asia. During the early Showa era (1926-1989), a popular genre of collaborative woodblock prints called "shin-hanga" emerged, involving painters, carvers, and printers. Jacoulet's vividly colored woodblock prints, portraying individuals of all ages from various countries, stand out as unique examples within the new prints of that time. This exhibition showcases the complete range of Jacoulet's new prints.
本展の見どころ
First-Ever Exhibition of All 162 Prints by Jacoulet in Tokyo
This exhibition will showcase a comprehensive collection of 162 prints by Jacoulet, divided into two separate terms. It marks the first occasion for all 162 works to be presented together in Tokyo.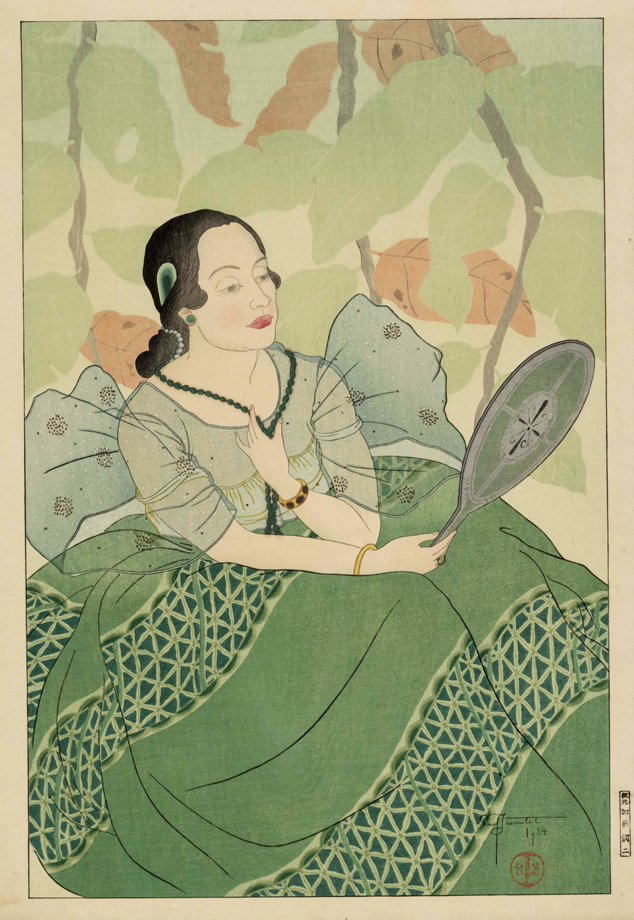 Vibrantly Colored Portrayals of People from the South Seas Islands and Asia
Jacoulet's colorful prints vividly depict individuals from Micronesia's Saipan and Yap islands, as well as various regions in Asia, including Japan, the Ainu, Korea, China, and Manchuria. His artworks showcase a harmonious blend of vibrant colors, such as red, light blue, yellow, and purple, and offers a refreshing surprise to those accustomed to the digital color palettes today.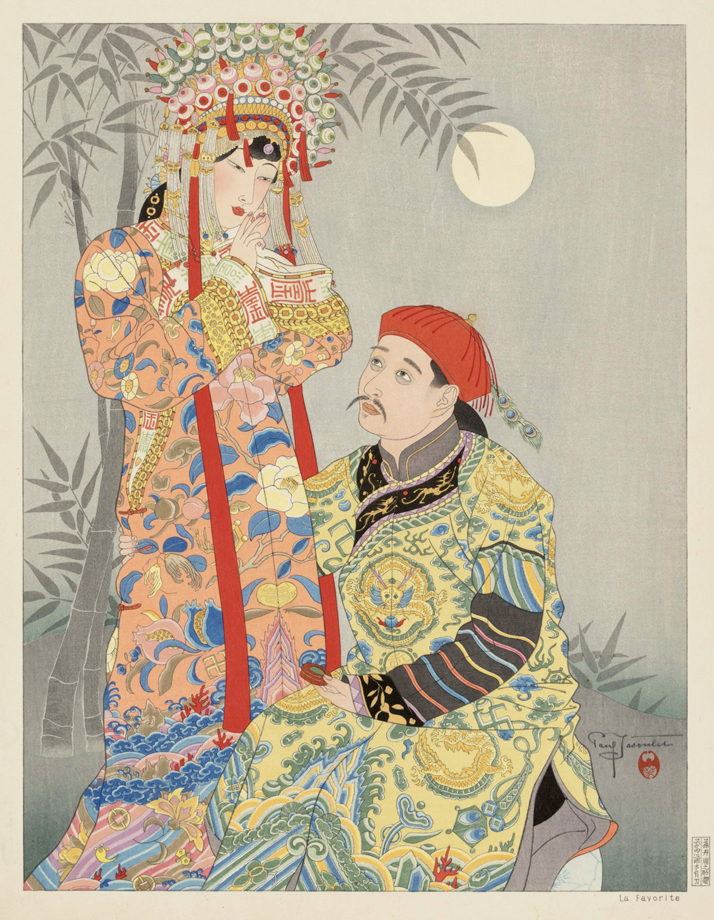 Jacoulet's Prints Stand Out in the World of "Shin-hanga"
The term "shin-hanga" refers to woodblock prints created during the Taishō and Shōwa Eras through collaborative efforts of artists, carvers, and printers. While publishers typically played a leading role in ukiyo-e print production, Jacoulet took charge of directing the carvers and printers himself, pursuing his own unique artistic style. His works gained recognition after World War II, with positive reception from General MacArthur and other American military personnel stationed in Japan. Additionally, Jacoulet carved his own path in terms of distribution, setting himself apart from other shin-hanga artists.
Jacoulet's Place in the Lineage of Ukiyo-e during the Edo Period
Having grown up in Japan, Jacoulet was intimately familiar with traditional Japanese culture, including ukiyo-e, kabuki plays, and gidayū ballad dramas. From a young age, he collected and reproduced ukiyo-e prints, immersing himself in their artistry. During his teenage years, he studied Japanese painting under Ikeda Terukata and his wife Shōen, who were students of Tsukioka Yoshitoshi's original pupil. Inspired by the works of Kitagawa Utamaro, Jacoulet specialized in depicting beautiful women. It can be said that Jacoulet was a part of the lineage of ukiyo-e artists during the Edo period.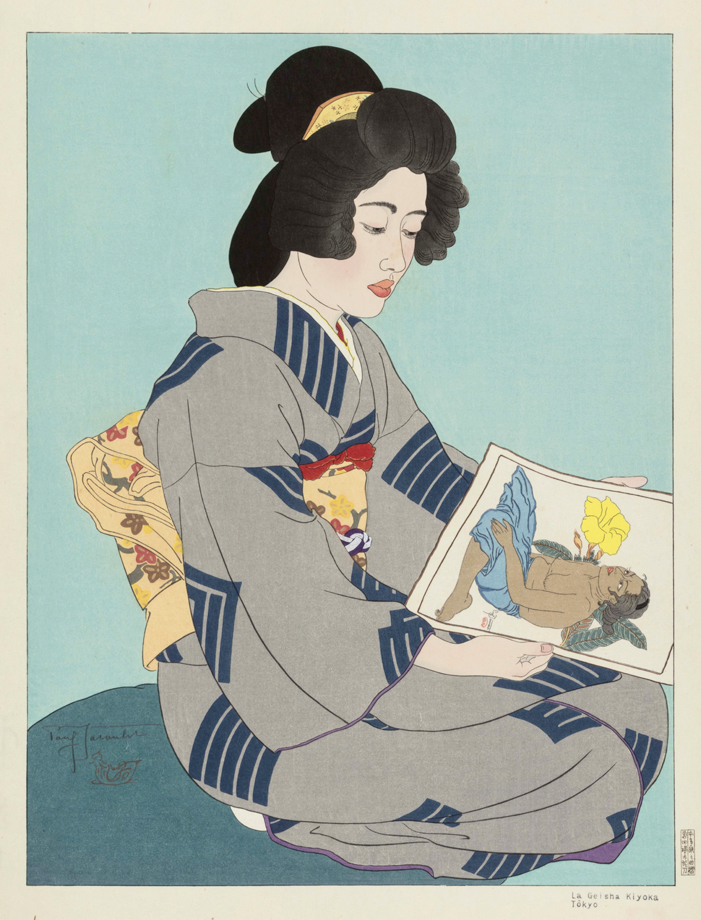 Admission
| | |
| --- | --- |
| Adult | 1000 yen |
| University and High school students | 700 yen |
| Junior High School Students and below | Free |
開館日カレンダー
2023 / 6
1,2,5,12,19,26,29,30
| SUN | MON | TUE | WED | THU | FRI | SAT |
| --- | --- | --- | --- | --- | --- | --- |
2023 / 7
3,10,18,24,27-31
| SUN | MON | TUE | WED | THU | FRI | SAT |
| --- | --- | --- | --- | --- | --- | --- |