Utagawa Kuniyoshi -And his daughters
Will be closed on October 7, 15, 21.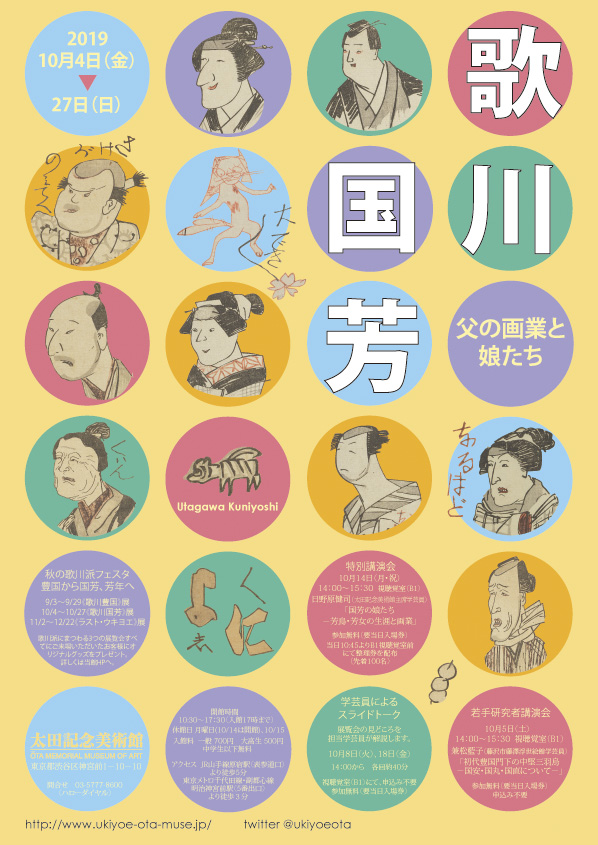 Not just another Utagawa Kuniyoshi exhibition
Ukiyo-e artist Utagawa Kuniyoshi is rapidly gaining popularity for his vibrant pictures of samurai warriors and humorous parody pictures. Today, exhibitions of his works are held all over Japan. However, this exhibition hosted by Ota Memorial Museum of Art, which specializes in ukiyo-e, goes above and beyond. Introduced in addition to the great number of Kuniyoshi's representative works are the works by Kuniyoshi's two daughters, which received little attention until today.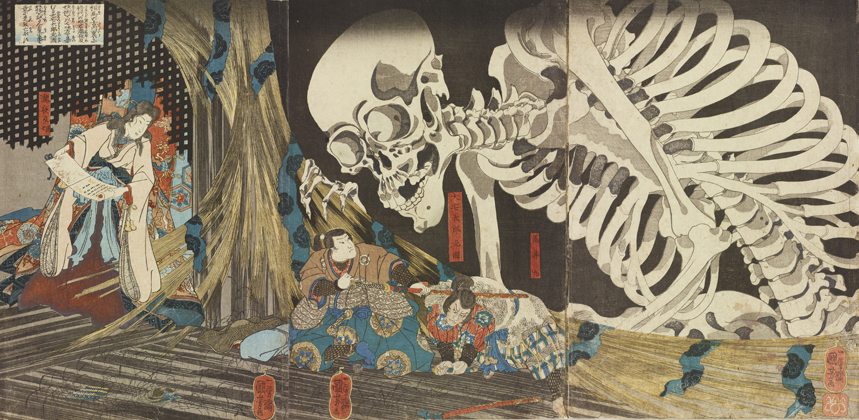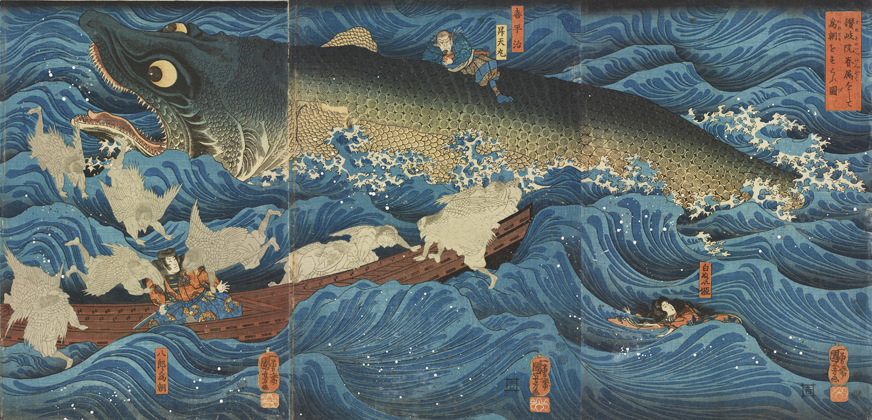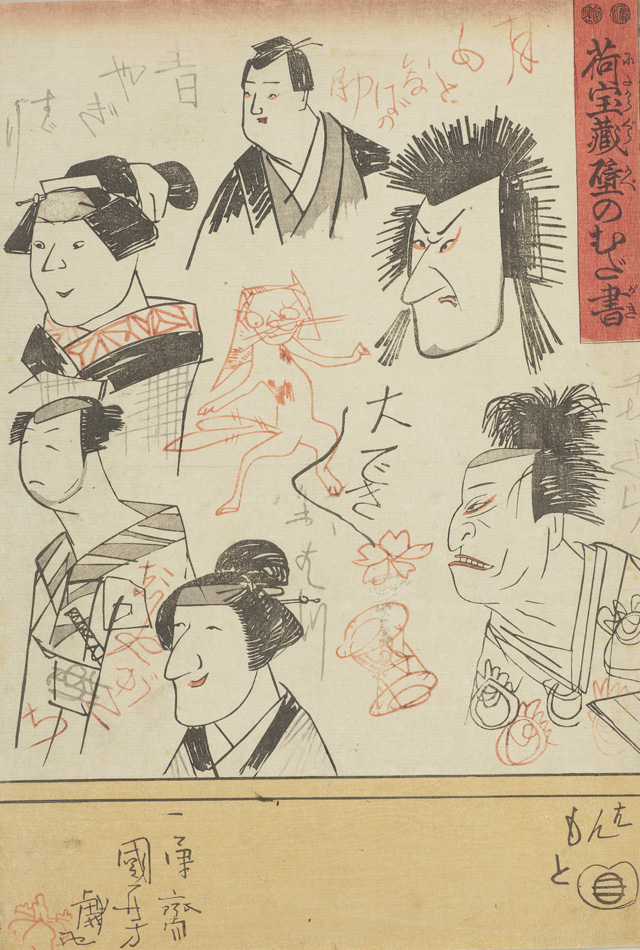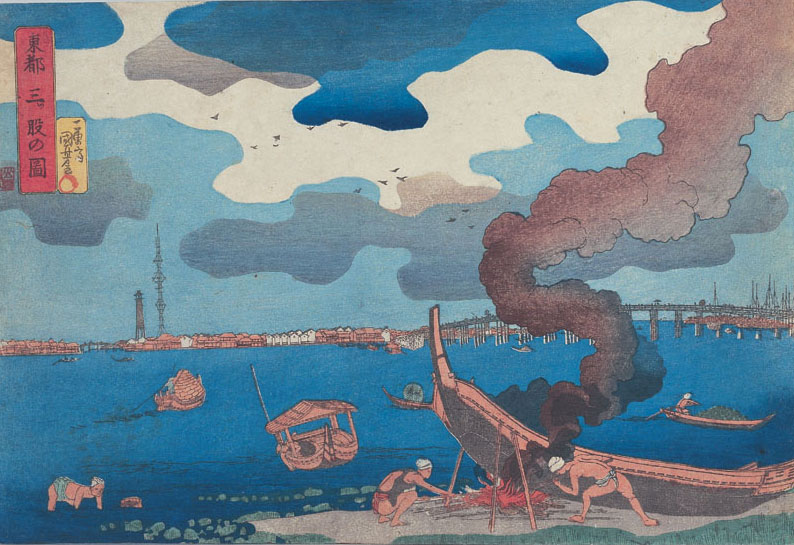 Kuniyoshi's daughters were also ukiyo-e artists!
Katsushika Hokusai's daughter Katsushika Ōi is well known when we speak of the daughter of an ukiyo-e artist. However, Ōi is not the only painter as the daughter of an ukiyo-e artist. Utagawa Kuniyoshi had two daughters and both of them had worked as ukiyo-e artists. His first daughter Tori worked as "Yoshitori" and his second daughter Yoshi worked as "Yoshijyo". Most of their works were adding small drawings on Kuniyoshi's work. Since each of them has only one painting known to be entirely their own, it is hard to say that they were full-fledged painters. They worked on ukiyo-e prints mainly in their teens. We can imagine them striving to paint ukiyo-e prints and help their father.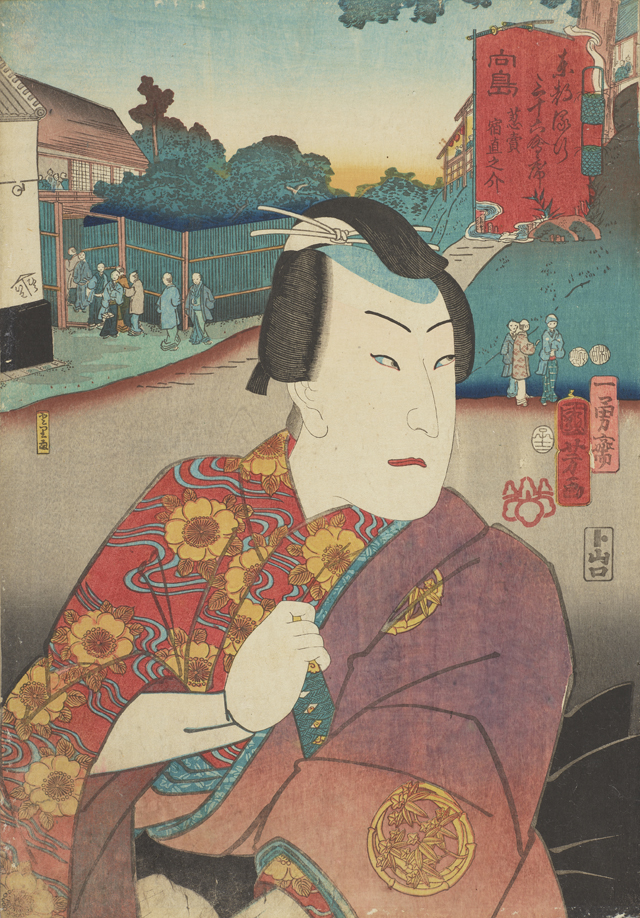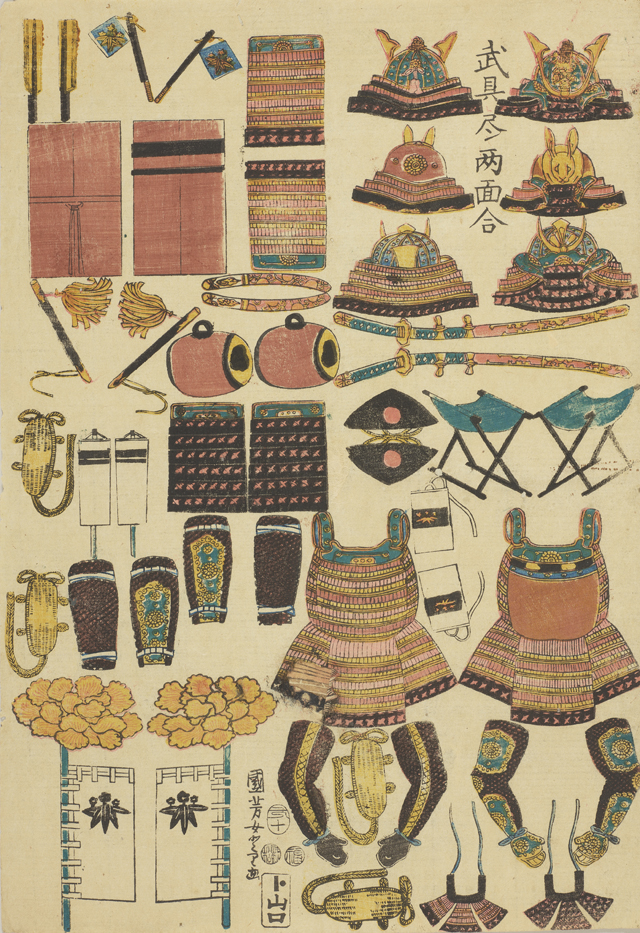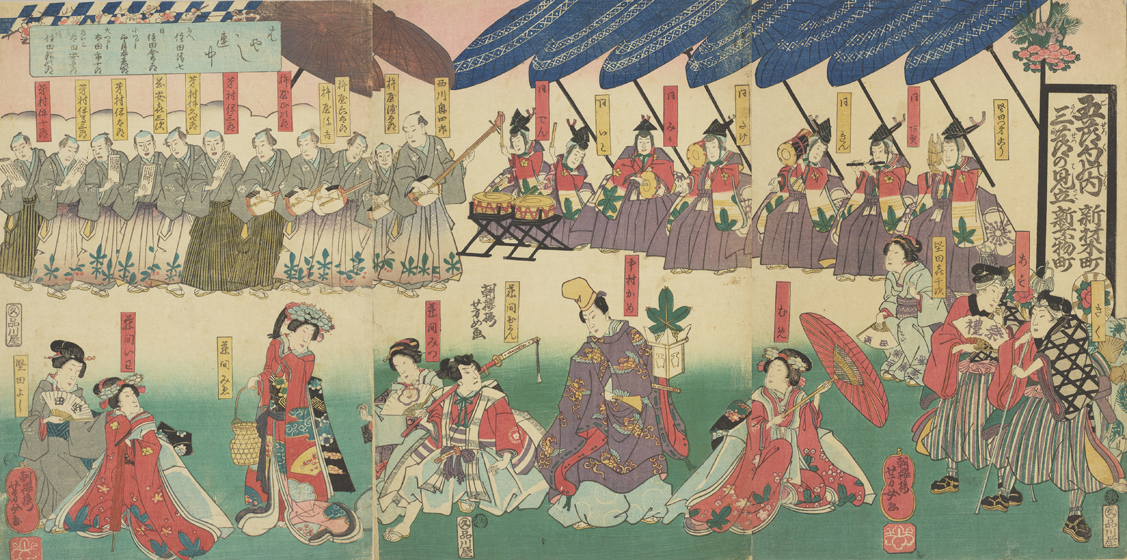 A deep understanding of the history of ukiyo-e "Autumnfest of the Utagawa School"
At Ota Memorial Museum of Art, we will hold an exhibition of Utagawa Toyokuni, the master of Kuniyoshi in September, and an exhibition of ukiyo-e artists in the Meiji period including disciples of Kuniyoshi, such as Tsukioka Yoshitoshi, in November and December. Through the three exhibitions, you can trace the genealogy of the Utagawa school, inherited from Toyokuni to Kuniyoshi, and to Yoshitoshi. Ota Memorial Museum of Art, specializing in ukiyo-e brings to you this sequence of exhibitions for deeper understanding of the history of ukiyo-e.
①September 3rd-29th "Utagawa Toyokuni – A man who surpassed Sharaku"
②October 4th-27th "Utagawa Kuniyoshi -And his daughters"
③November 2nd- December 22nd "Last Ukiyoe -inheritors of ukiyo-e"
Highlight of the exhibition
Utagawa Kuniyoshi "Views of Edo: Eitai Bridge and Mitsumata Viewed from Nakazu"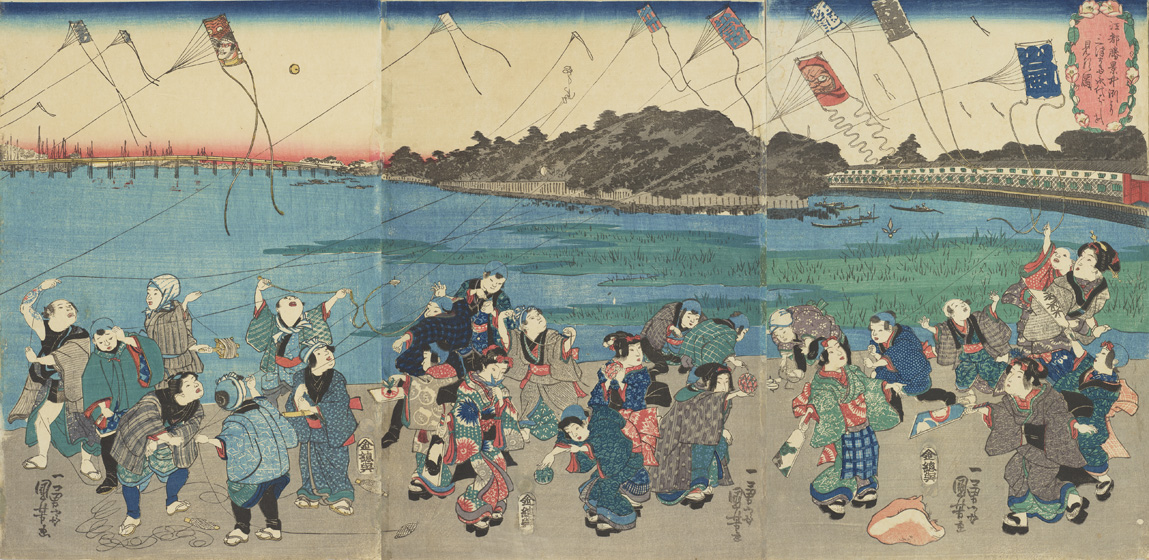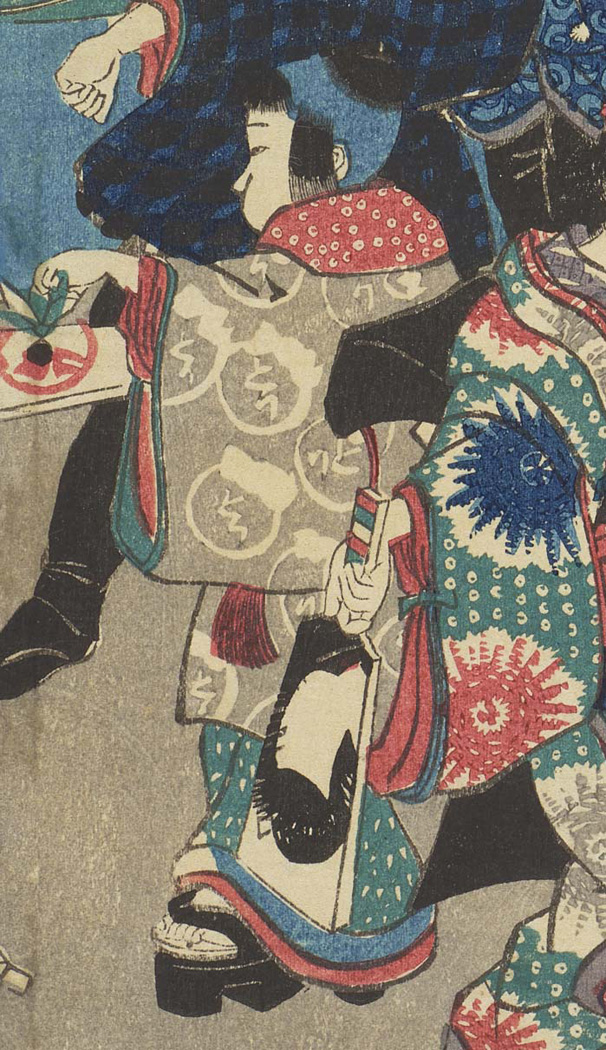 Represented is a scenery on New Year's Day where children are flying kite and playing Japanese traditional badminton. Found on the kimono of one of the girls, is the signature used by the artists of the Utagawa Family and the word "tori." From these subtle hints, the girl is considered to be Kuniyoshi's first daughter "Tori". Tori was about 3 or 4 years old when the picture was painted. As she was the daughter Kuniyoshi had after the age of 40, he might have drawn her secretly in his work for her cuteness.
Admission
| | |
| --- | --- |
| Adult | 700 yen |
| University and High school students | 500 yen |
| Junior High School Students and below | Free |
2019 October

| SUN | MON | TUE | WED | THU | FRI | SAT |
| --- | --- | --- | --- | --- | --- | --- |
| | | 1 | 2 | 3 | 4 | 5 |
| 6 | 7 | 8 | 9 | 10 | 11 | 12 |
| 13 | 14 | 15 | 16 | 17 | 18 | 19 |
| 20 | 21 | 22 | 23 | 24 | 25 | 26 |
| 27 | 28 | 29 | 30 | 31 | | |