Warriors Based on Novels of Kyokutei Bakin
(Will be closed on June 5, 12, 19, 26~30 )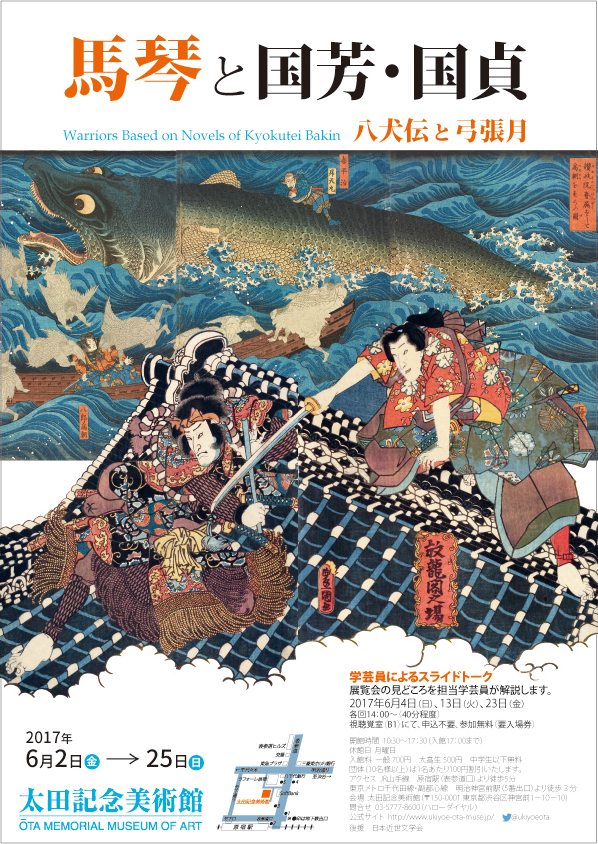 Celebrating the 250th Anniversary of the Birth of Kyokutei Bakin in 2017
Kyokutei Bakin, who is known as the author of the bestselling novel of the Edo period, Nansō Satomi Hakkenden (The Story of Eight Samurai), is still popular in the present day. His novels such as Nansō Satomi Hakkenden and Chinsetsu Yumiharizuki (The Adventure Story of Minamoto-no Tametomo) have been enjoyed not only in the original format but also in the form of kabuki performances and ukiyo-e pictures. This year, 2017, marks the 250th anniversary of the birth of Bakin. In commemoration of it, this exhibition presents 80 ukiyo-e pictures, the themes of which were taken from Bakin's novels.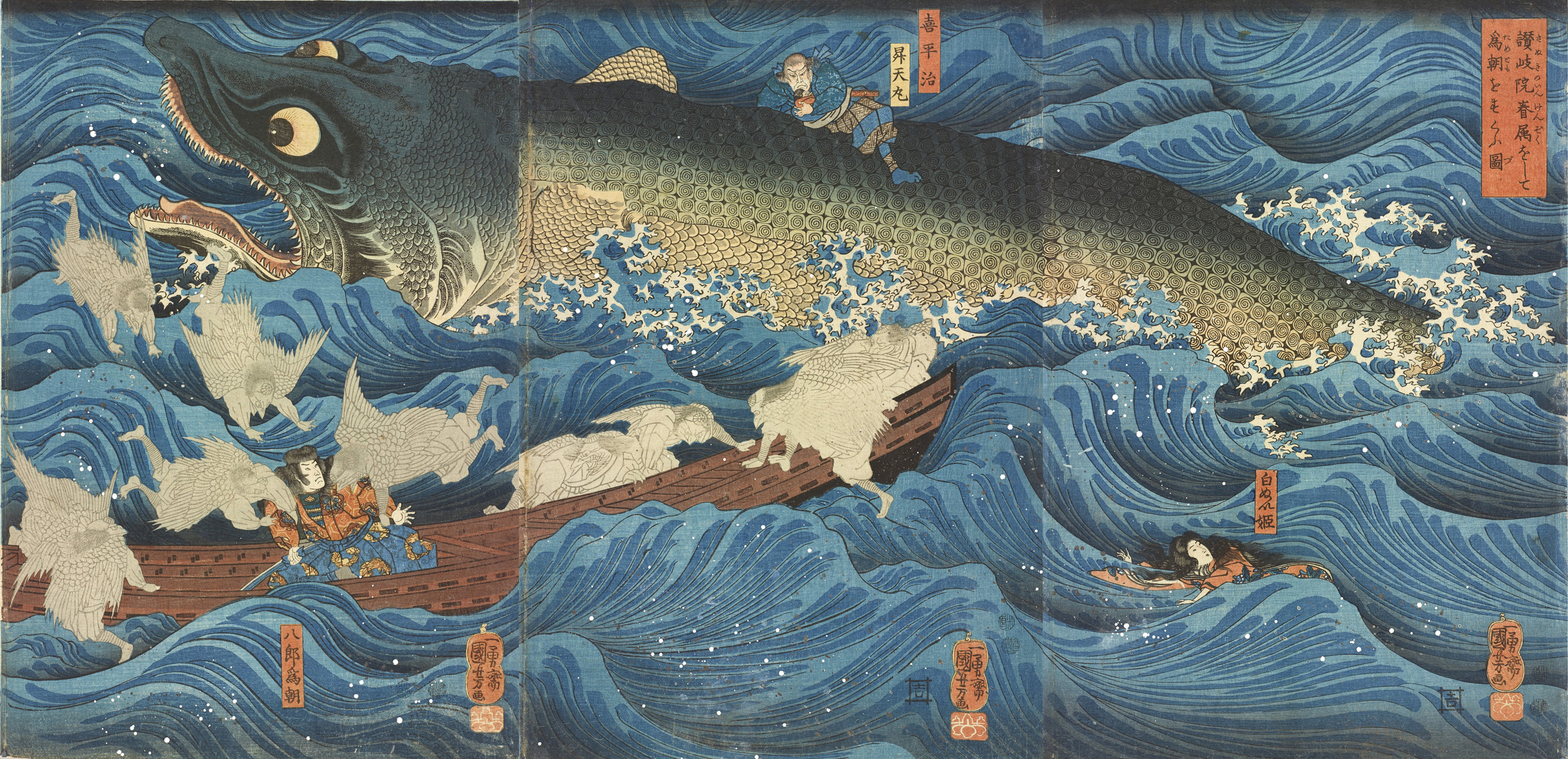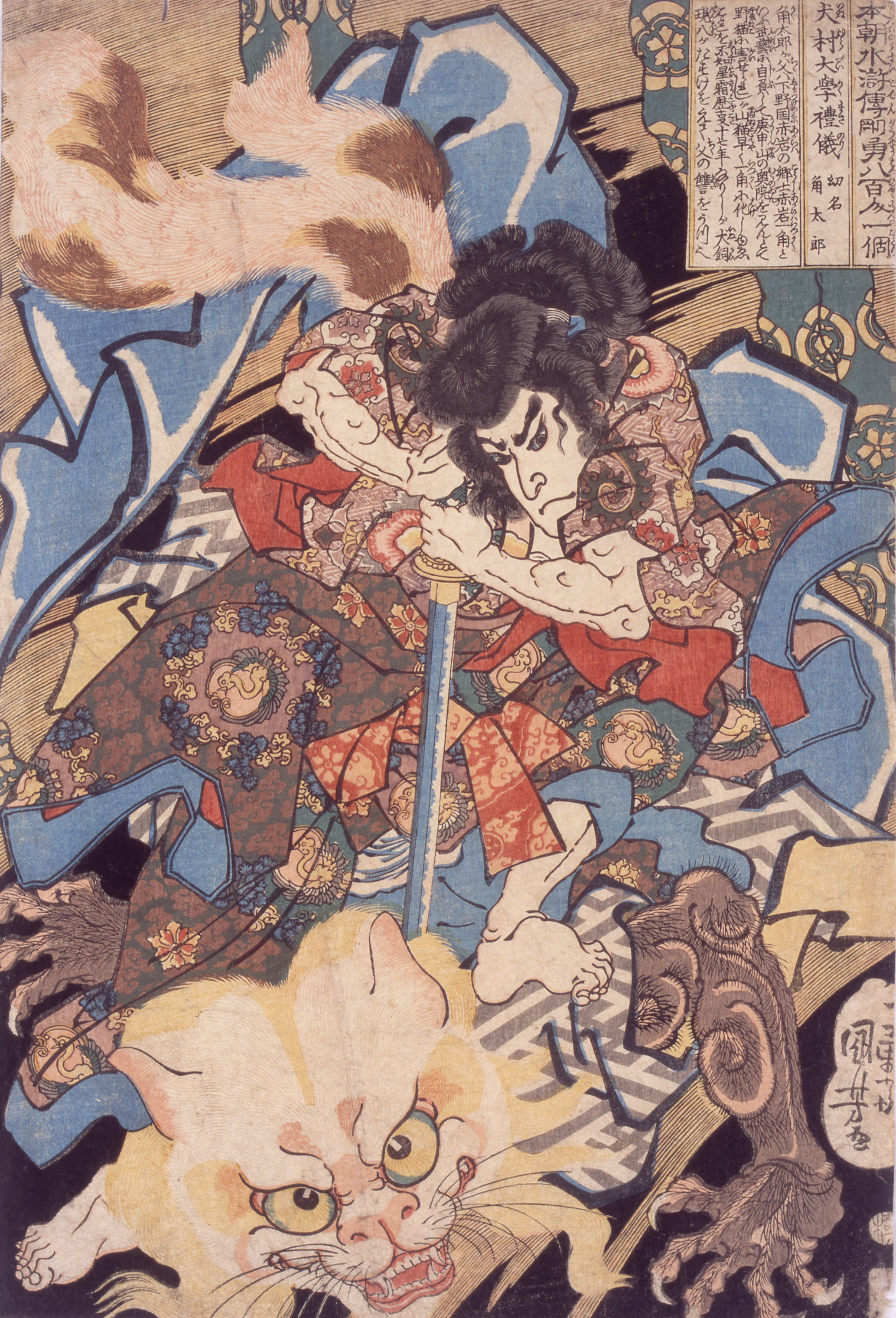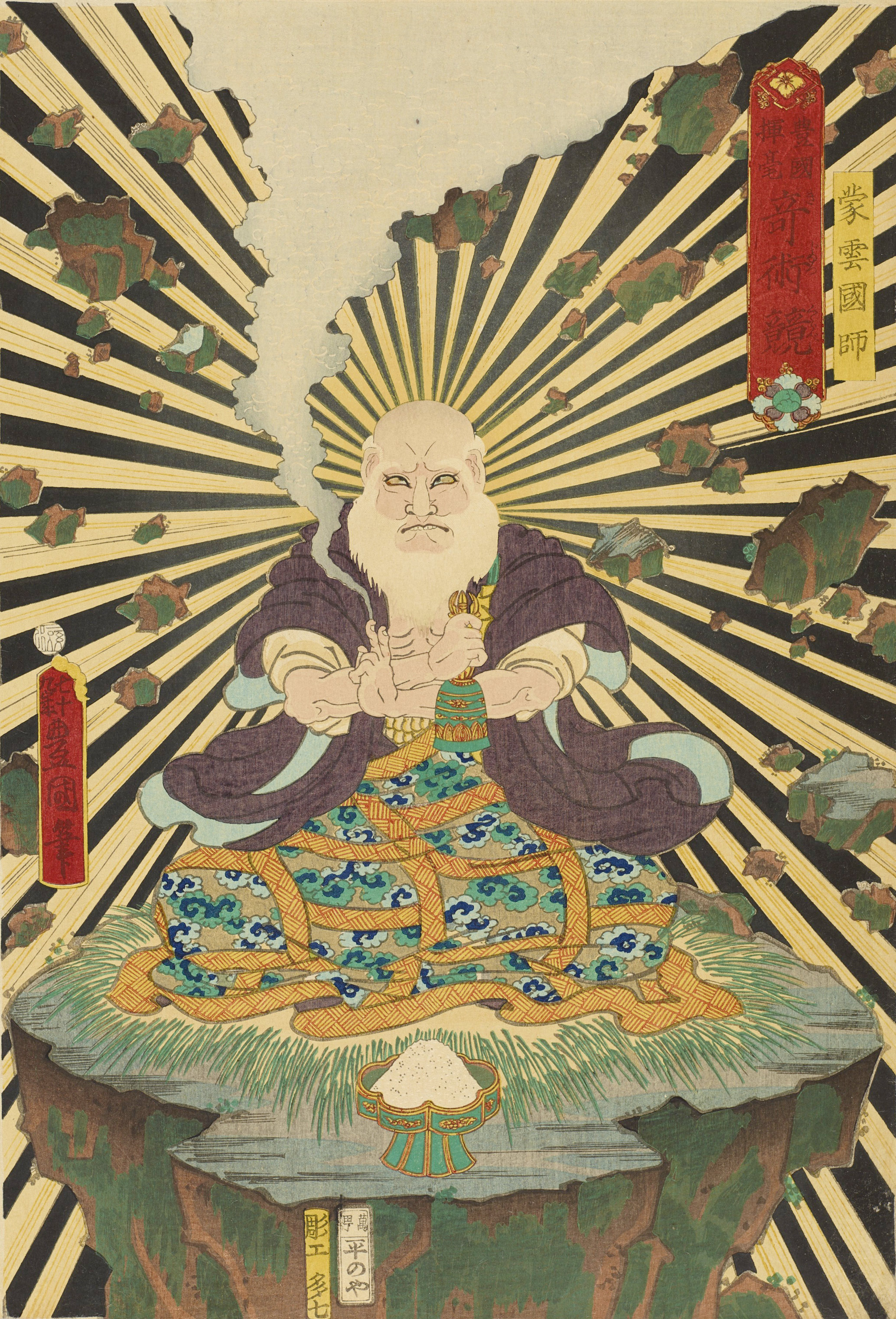 Kuniyoshi vs. Kunisada: Comparison of Popular Ukiyo-e Artists
Ukiyo-e artists Utagawa Kuniyoshi and Utagawa Kunisada have been gaining more popularity in recent years. Both of them produced many ukiyo-e prints based on the themes from Bakin's novels. For example, the huge crocodile shark depicted in one of the most well-known Kuniyoshi's works, in fact, took a motif from one of Bakin's novels. The exhibition explores the differences in the characteristics of these popular artists, by comparing how each of them interpreted Bakin's novels and represented them in their pictures. In addition, works by other artists, including Utagawa Yoshitsuya and Tsukioka Yoshitoshi, will be exhibited.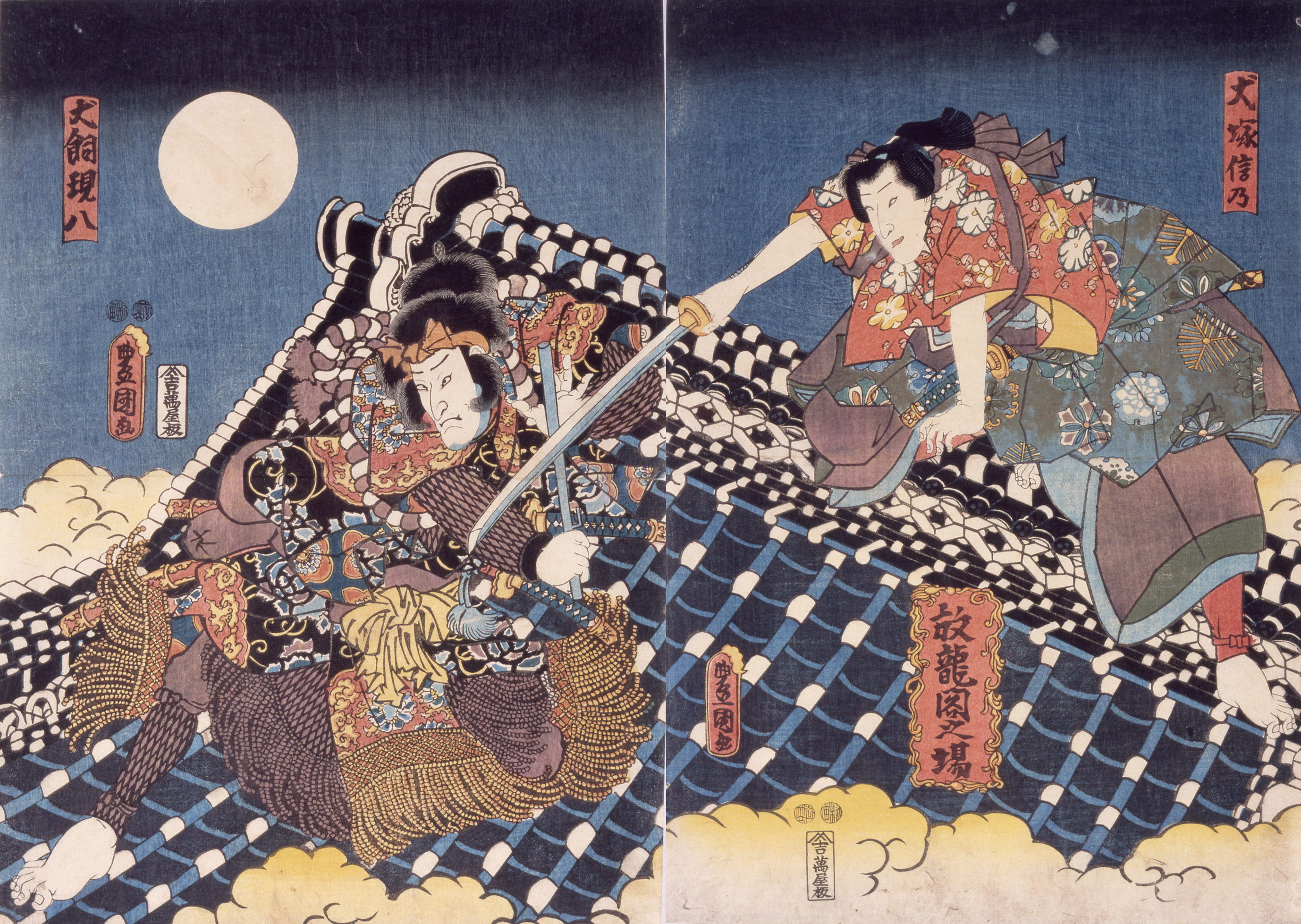 What's Behind the Boom of Nansō Satomi Hakkenden?
Nansō Satomi Hakkenden is one of the best and longest selling novels from the Edo period, which was written over the course of 28 years. The novel is still enjoyed in the present day in various different formats. Many people probably still remember "Shin Hakkenden (The New Story of Eight Samurai)", a TV puppet show by NHK (Japan Broadcasting Corporation), or a 1983 feature film "Satomi Hakkenden (Legend of the Eight Samurai)" directed by Kinji Fukasaku by Kadokawa Pictures. This year the story will be performed as a kabuki play and a theatrical production, showing its strong popularity as of today. The exhibition explores the origin of the "Hakkenden boom" through ukiyo-e prints.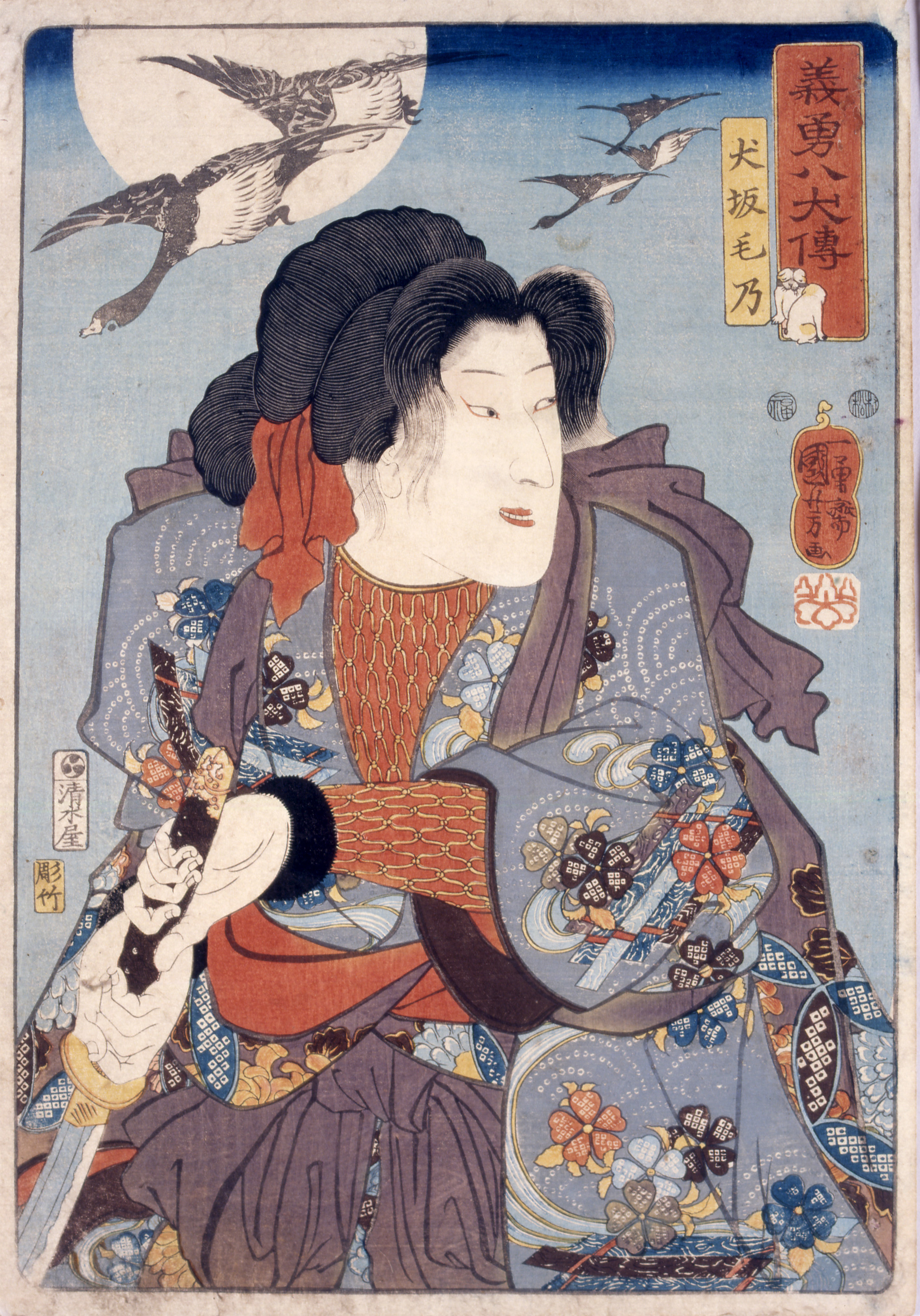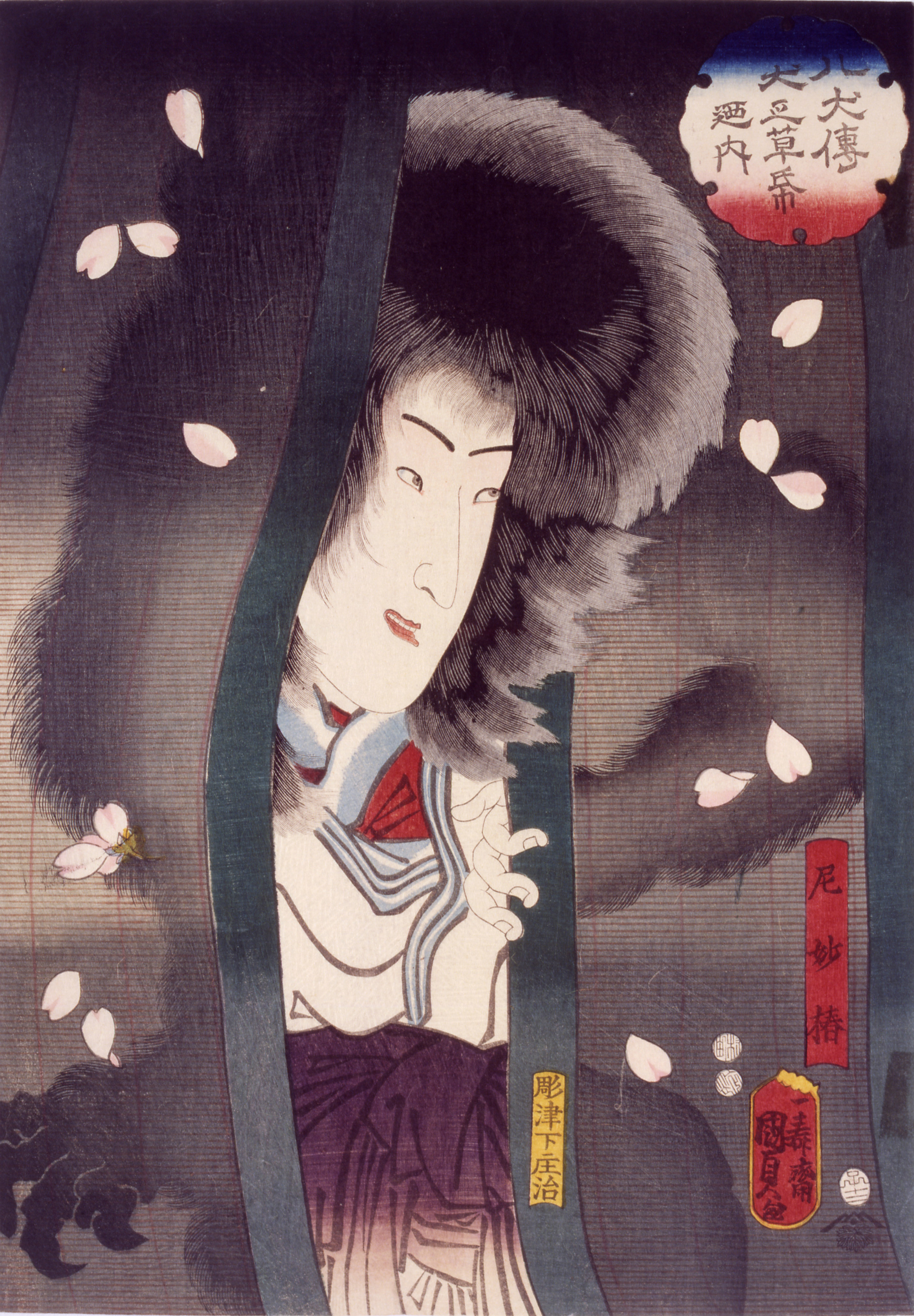 <Highlight Work of Exhibition>
Utagawa Kuniyoshi  "Minamoto-no Tametomo Rescued by Bird Long-nosed Goblins"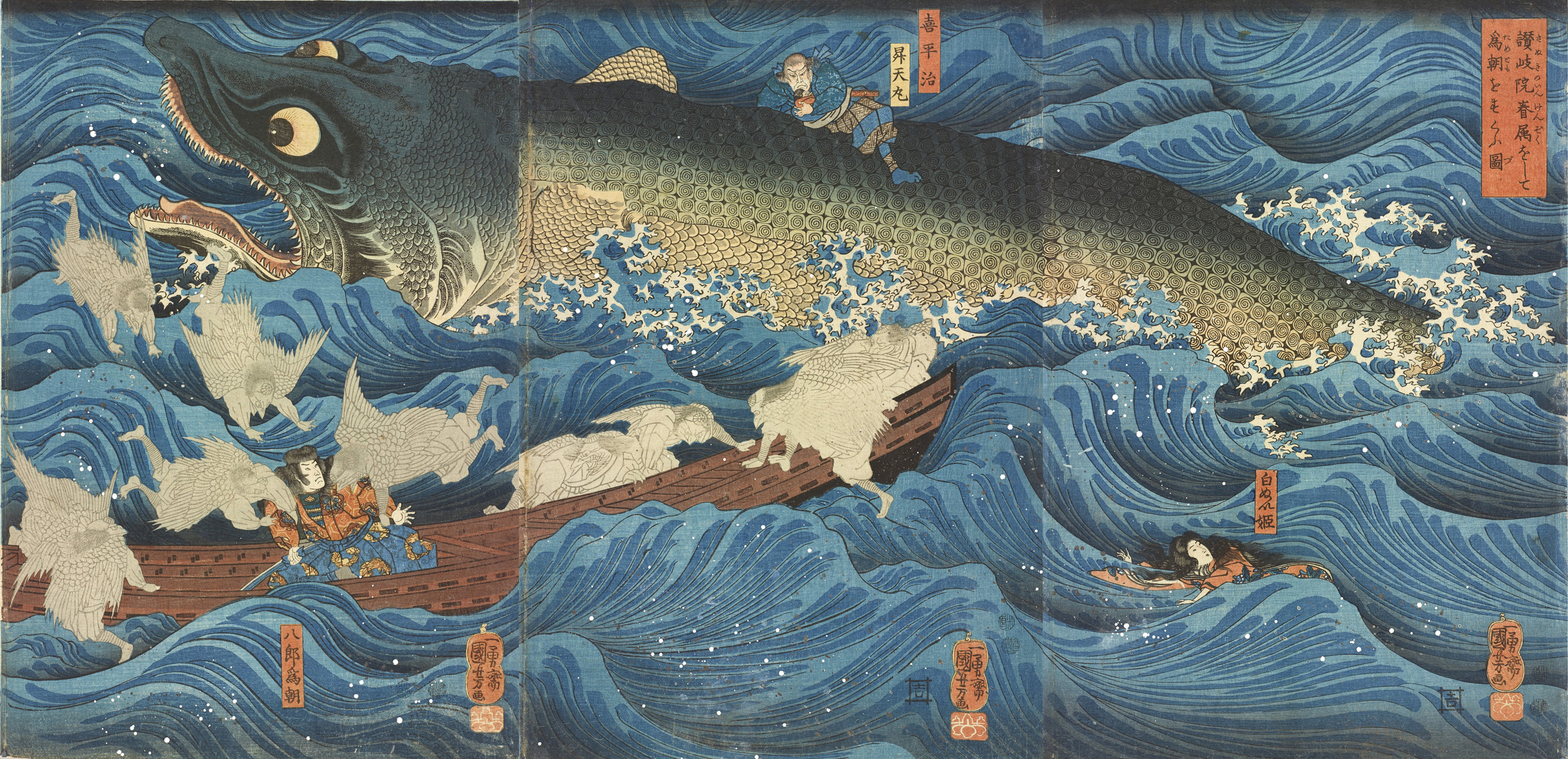 The impressive, huge, monster-like crocodile shark is regarded as one of the best works of Kuniyoshi; however, the theme is actually based on a novel by Bakin. It is depicting a scene from Chinsetsu Yumiharizuki (The Adventure Story of Minamoto-no Tametomo), an eventful story of adventure of the protagonist Chinzei Hachiro Tametomo, who was a hero from the Heian period. Crow-billed goblins and a crocodile shark came to rescue Minamonoto-no Tametomo and his fellows who were caught up in a storm. Knowing Bakin's stories will help people to understand and appreciate ukiyo-e prints more deeply.
Translation Supervised by Japanese Students Association of Princeton University
Admission
| | |
| --- | --- |
| Adult | 700 yen |
| University and High school students | 500 yen |
| Junior High School Students and below | Free |
Calendar
2017 June

| SUN | MON | TUE | WED | THU | FRI | SAT |
| --- | --- | --- | --- | --- | --- | --- |
| | | | | 1 | 2 | 3 |
| 4 | 5 | 6 | 7 | 8 | 9 | 10 |
| 11 | 12 | 13 | 14 | 15 | 16 | 17 |
| 18 | 19 | 20 | 21 | 22 | 23 | 24 |
| 25 | 26 | 27 | 28 | 29 | 30 | |