Romance in Ukiyo-e
From Pure Love, Tragic Love to Adultery -A Collection of Love Stories from Edo
In ukiyo-e, we can see all forms of love. Celebrated artists such as Suzuki Harunobu and Kitagawa Utamaro depicted ideal love between beautiful men and women that fascinated viewers. On the other hand, the love-hate dramas of Kabuki and Joruri plays, based on shocking real-life incidents such as suicide, adultery, and murder following romance, were also good subjects for ukiyo-e. As well as beautiful romance, ugly relationships between men and women, just like in modern day dramas, also attracted people in Edo. This exhibition focuses on love depicted in ukiyo-e. Not only can you enjoy romantic pictures, but you can discover the real lives of Edo people, who had various emotions, such as earnestness and jealousy, just like us.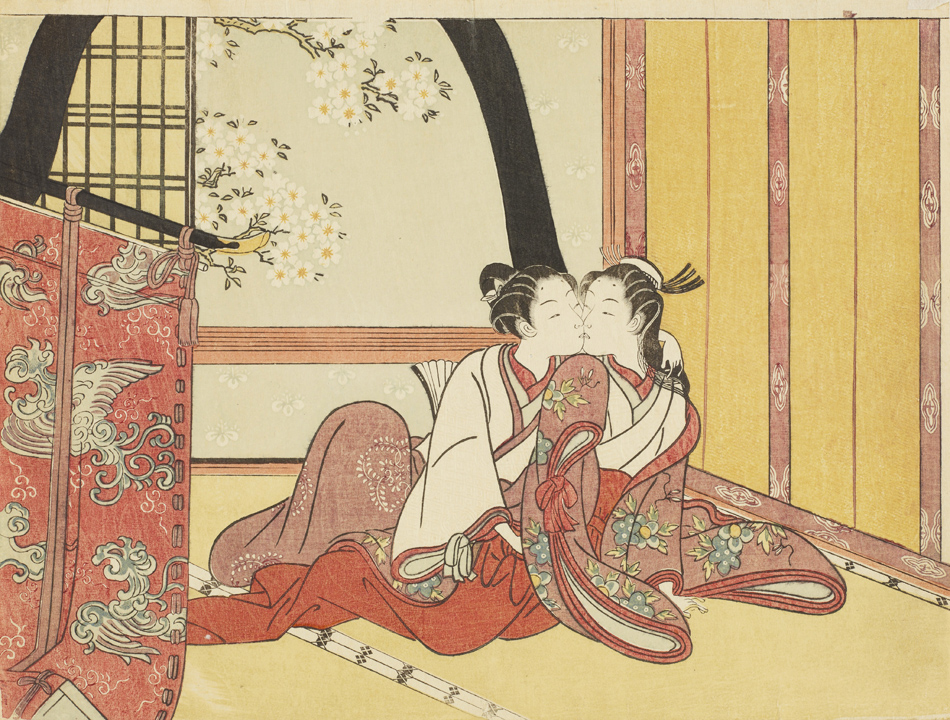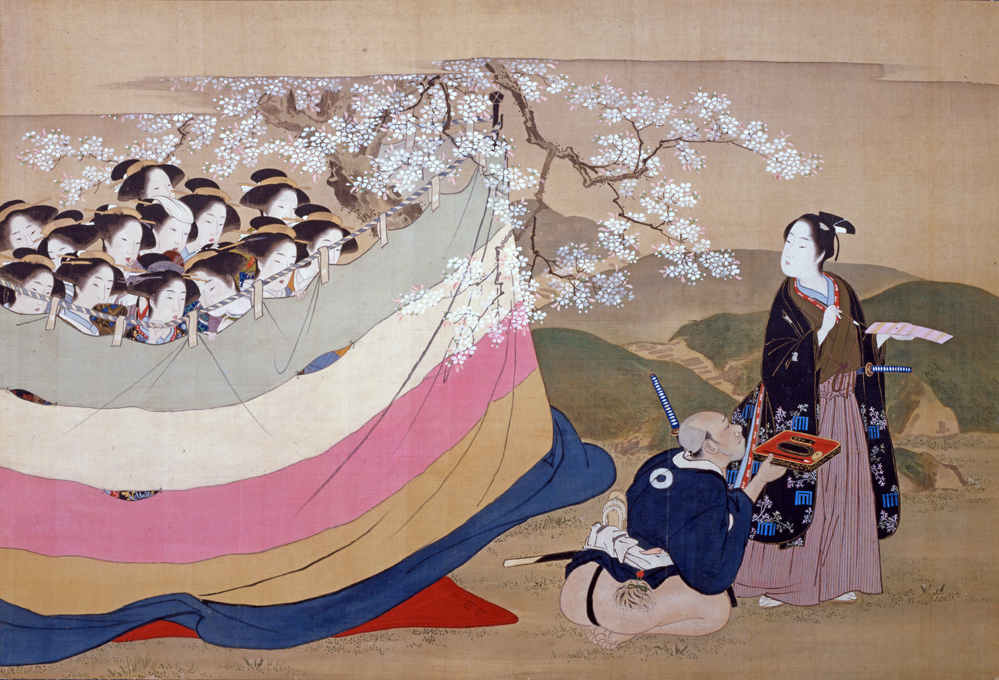 A Dangerous Love and Its Consequences
Portraits of men and women who seem happy are often depicted in ukiyo-e. However, let's read into their background. A town girl, Omiwa, was troubled by a love triangle and lost her life because of jealousy, Yaoya-Oshichi, who committed arson to see her lover one more time, was given the death penalty, and a courtesan Urazato and her lover Tokijirō thought of double suicide since they were unable to be together. We will trace those sensational loves through ukiyo-e.
Handsome Men, Bad Men, and Stalkers – Men in Love
Sukeroku, a popular kabuki character, who bonded strongly with a courtesan named Agemaki, was a beautiful man and an ideal person as a lover. However, ukiyo-e depicts not only such perfect men, but also a large number of good-for-nothing men who could hardly be called heroes. Fujiya Izaemon fell into debt and had a quarrel with his lover, a courtesan named Yugiri; a monk named Seigen, who can be considered to be the first stalker, stalked Princess Sakura even after his death, and Sano Jirozaemon killed a courtesan who rejected him. It is clear that people were also attracted to miserable men who were tossed about by love.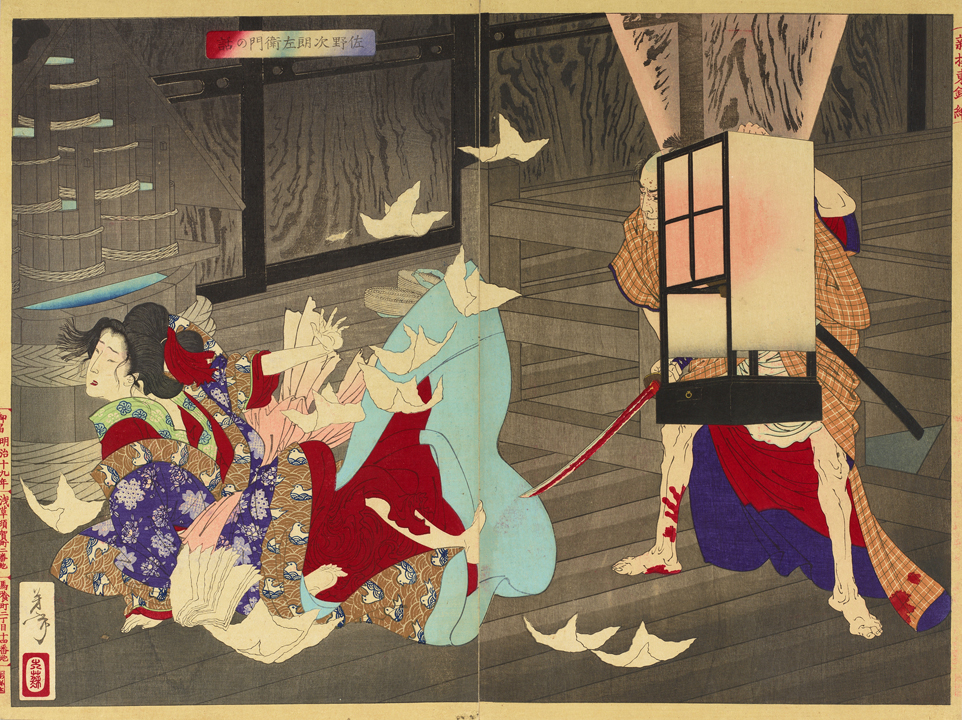 Highlight
Suzuki Harunobu "Young Lovers Playing a Single Shamisen"
A young man and woman sit together by the waterside where irises bloom, playing one shamisen together. This work is actually a parody of the story of Chinese Emperor Xuanzong and Yang Guifei playing one flute together. In the Edo period, this subject expressed the depth of love, which this picture is also based on. Here, Suzuki Harunobu's depiction of the slender and unrealistic man and woman has a fantastic atmosphere. This work is also one of the masterpieces of Harunobu, who dominated the world with his graceful portraits.
---
Admission
| | |
| --- | --- |
| Adult | 800 yen |
| University and High school students | 600 yen |
| Junior High School Students and below | Free |
Calendar
2022 / 1
1-4, 11, 17, 24, 31
| SUN | MON | TUE | WED | THU | FRI | SAT |
| --- | --- | --- | --- | --- | --- | --- |