Red -The History of Ukiyo-e from the Perspective of Color
Gorgeous Red Color in the Spotlight
Although ukiyo-e works are full of rich colors, red is the most important paint to make the whole work gorgeous and add tension to the piece. The exhibition will explore the beauty of red that fascinated people in the Edo and Meiji Era, by carefully selecting about 60 ukiyo-e paintings with impressive vivid red.
History of Ukiyo-e Made by Red
Red is the most common color used in terms for ukiyo-e production, such as "Beni-e" (hand-painted red pictures), "Benizuri-e" (prints with red and a few other colors), "Aka-e" (red pictures), and "Benigirai" (red-avoiding pictures). The changes in the use of red paints show the development of ukiyo-e techniques. We will introduce a new way of looking at ukiyo-e that you can enjoy by paying attention to red.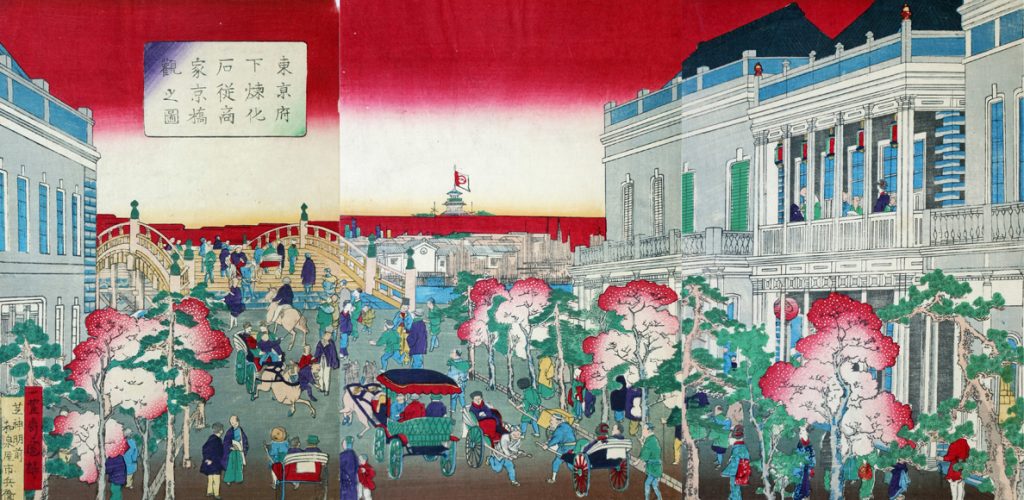 Sharaku, Hiroshige and Yoshitoshi – Their Techniques of Using "Red"
Shades of red have varied over 200 years of ukiyo-e history. Although it was a pale color during Harunobu and Sharaku's time, it became darker in Hiroshige and Kunisada's time, and it became vivid and loud in the Meiji period when Yoshitoshi was active. We will introduce how red was used by popular ukiyo-e artists.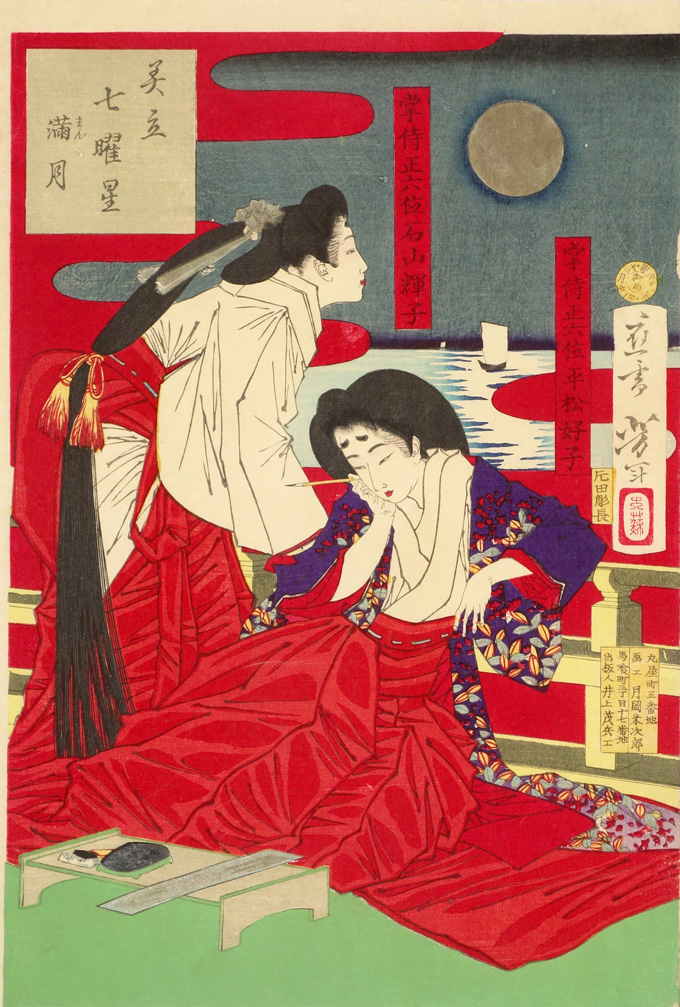 Highlight of the Exhibition
Utagawa Hiroshige "One Hundred Famous Views of Edo: Kinryūzan Temple at Asakusa"
Here is a snow scene of Sensōji Temple. It emphasizes the whiteness of snow by drawing the large lantern of the Kaminarimon gate in front, and even more so by placing vivid red in various places. Safflower, one of the pigments used to make red paint, was valuable, and was not often used to print large areas in vivid red. However, it seems that the supply and quality of red paint had improved by the end of the Edo period, and Hiroshige began to use a large amount of vivid red in his works. Changes in paints have had a great influence on the appeal of ukiyo-e.
---
Admission
| | |
| --- | --- |
| Adult | 800 yen |
| University and High school students | 600 yen |
| Junior High School Students and below | Free |
Calendar
2022 / 3
1-3, 7,14,22,28-31
| SUN | MON | TUE | WED | THU | FRI | SAT |
| --- | --- | --- | --- | --- | --- | --- |