Japan in Ukiyo-e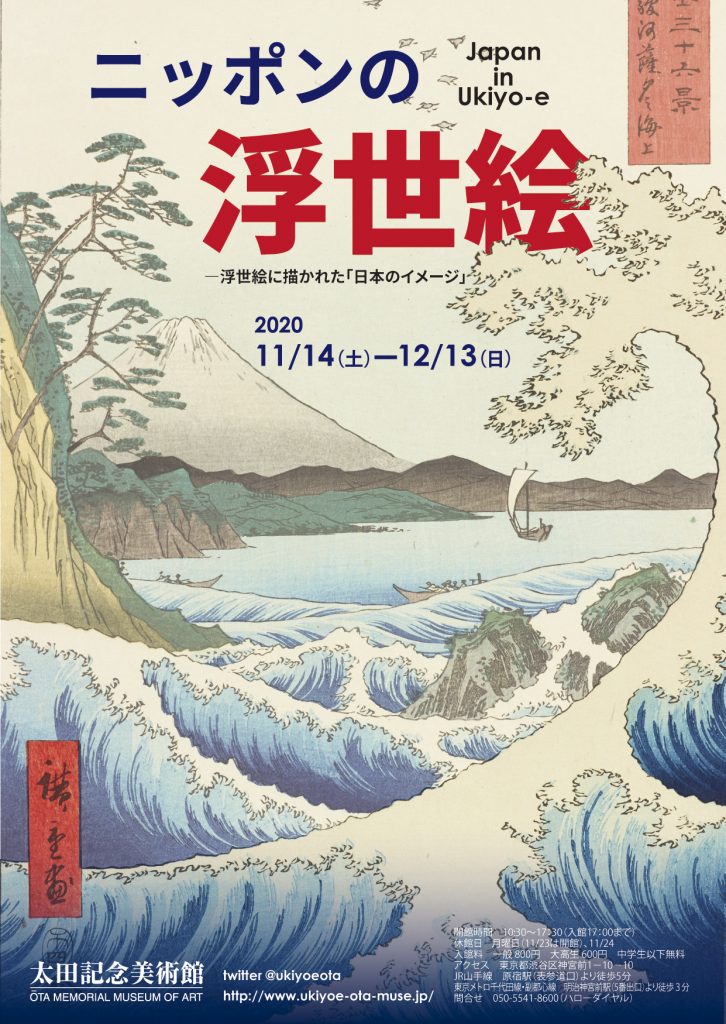 2020, November 14th-December 13th
Will be closed on November 16, 24, 30, December 7.
Rediscovering Japan through Ukuyo-e
At the moment, it is difficult to travel overseas due to COVID-19. We have the opportunity to reflect on our daily lives now more than ever. Ukiyo-e depicting the lives of the people during the Edo and Meiji period, shows us the traditional Japanese way of living. It gives us the opportunity to reconnect with our artistic sensibilities through Japanese aesthetics.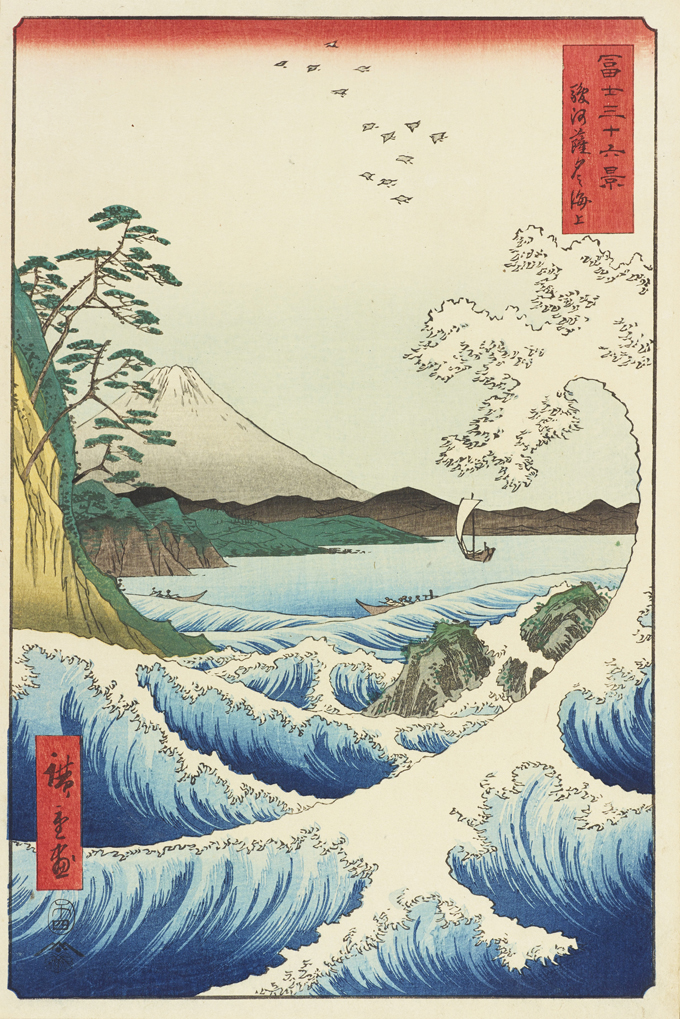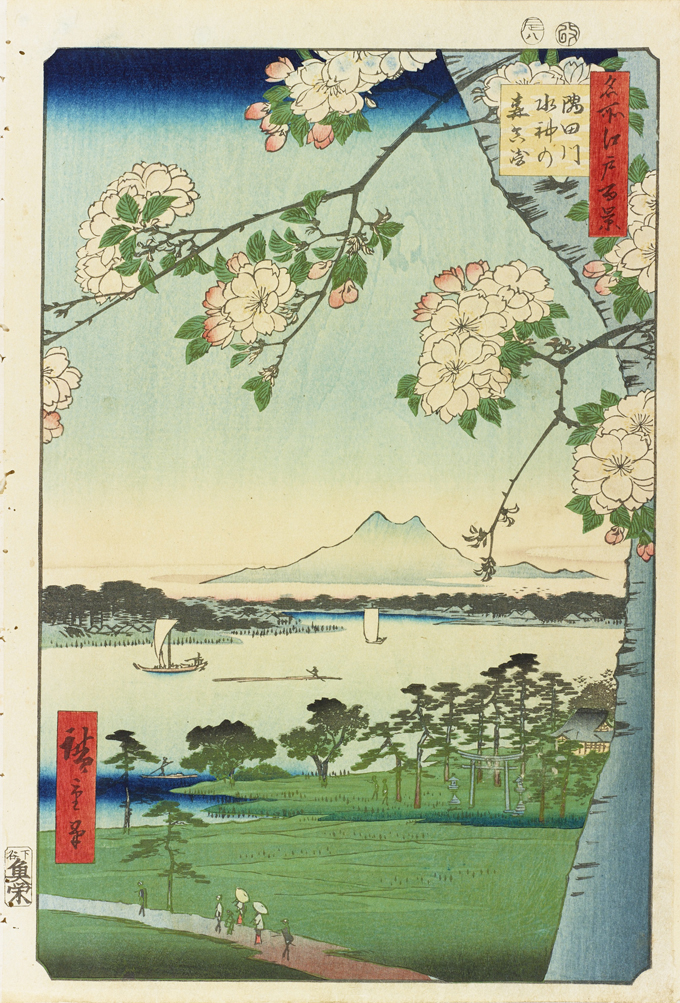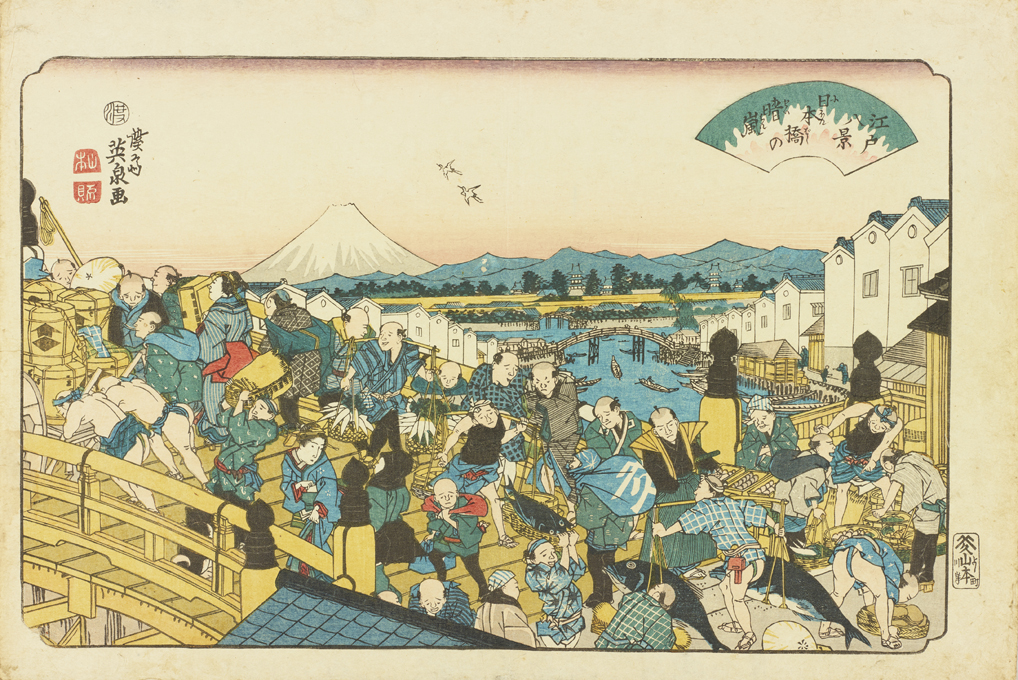 A Collection of the Images of Japan – Representative images from Mt. Fuji, cherry blossoms, traditional cuisine, to Sumō wrestlers
Ukiyo-e depicts various subjects that are uniquely Japanese. These include nature such as Mt. Fuji and cherry blossoms, which have had a significant presence in the appreciation of nature in Japan throughout history. There are also paintings of traditional cuisine such as soba noodles, tempura and sushi, as well as various occupations including courtesans, geishas and sumō wrestlers. This exhibition aims to rediscover Japan through such collection of representative images. We have collected about 70 pieces, which will all be on display throughout the exhibition period.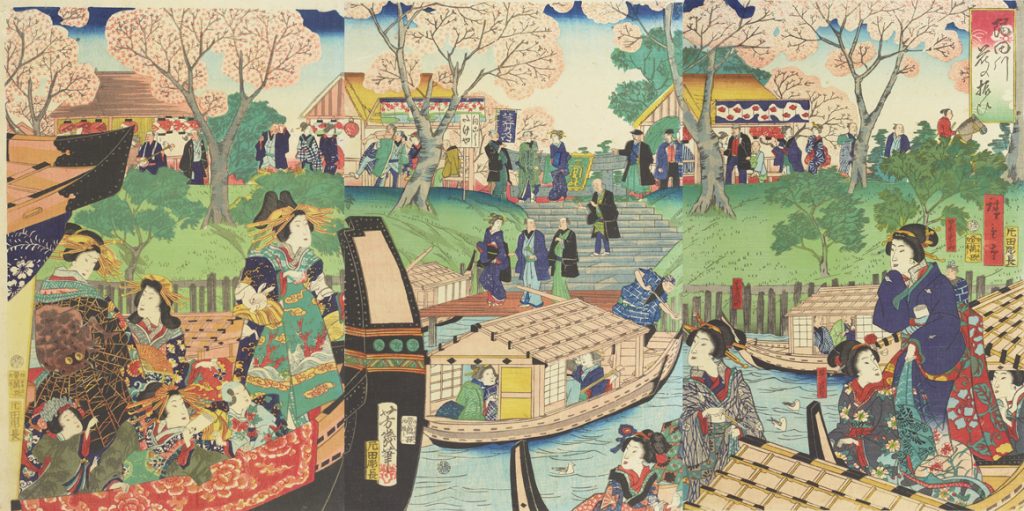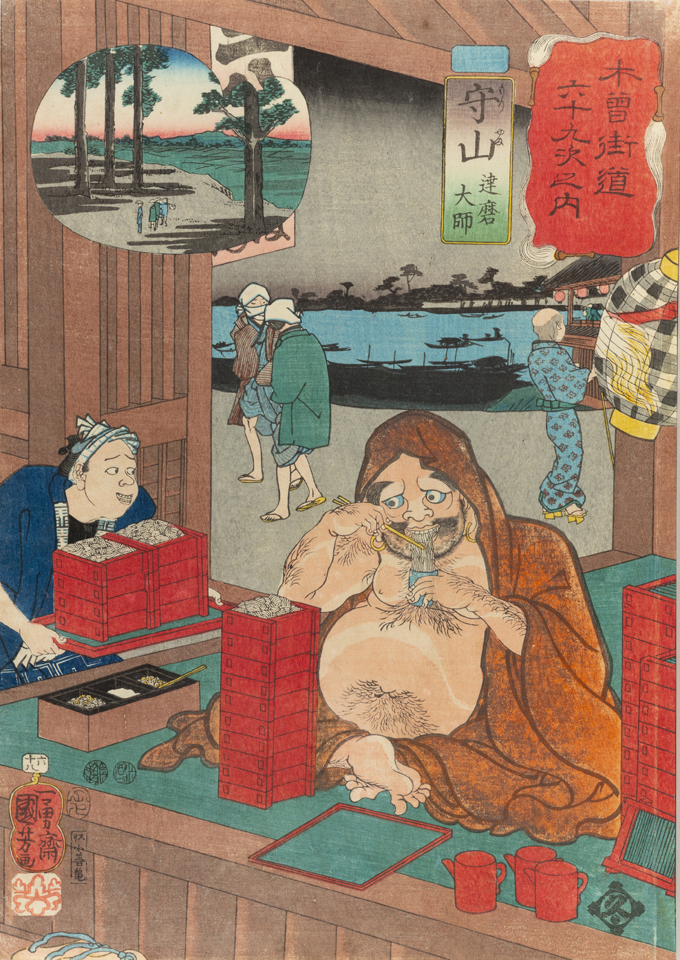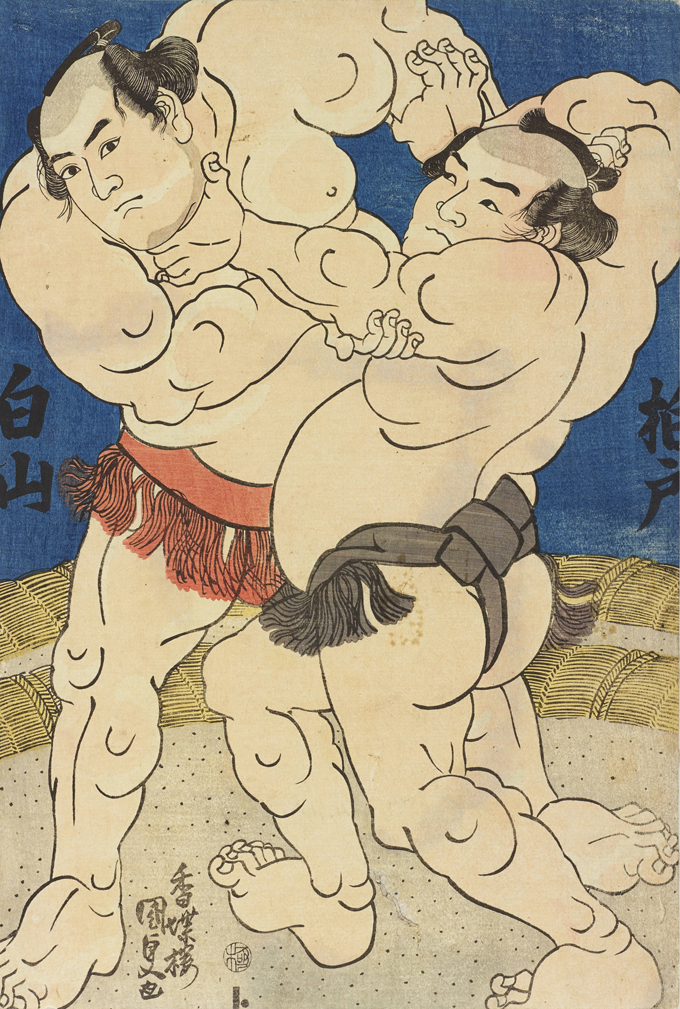 Highlight of the exhibition
Tsukioka Yoshitoshi "Thirty-two Aspects of Women: Looking Tasty, the Appearance of a Prostitute during the Kaei Era"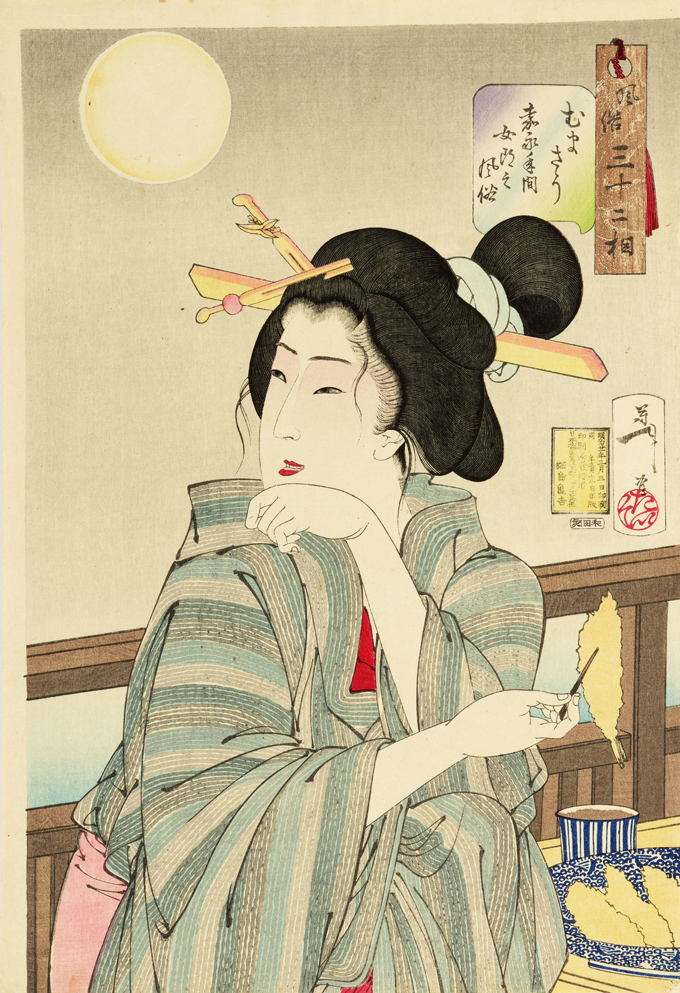 Among the various traditional cuisines, soba noodles, tempura, unagi (eel) and sushi were especially popular in Edo. This piece depicts a woman on the 2nd floor of the restaurant, just about to eat her tempura of shrimp (or fish). She is skillfully picking up the tempura with a toothpick. The title of this piece is "Delicious-looking". In ukiyo-e, we find origins of Washoku (Japanese food) that is still popular today.
---
Admission
| | |
| --- | --- |
| Adult | 800 yen |
| University and High school students | 600 yen |
| Junior High School Students and below | Free |
Calendar
2020 / 11
2,9-13,16,24,30
| SUN | MON | TUE | WED | THU | FRI | SAT |
| --- | --- | --- | --- | --- | --- | --- |
2020 / 12
7,14-31
| SUN | MON | TUE | WED | THU | FRI | SAT |
| --- | --- | --- | --- | --- | --- | --- |