Hokusai and His Rivals
2022, April 22nd-June 26th
1st Term April 22nd-May 22nd
2nd Term May 27th-June 26th
Will be closed on April 25, May 2, 9, 16, 23-26, 30, June 6, 13, 20.
Katsushika Hokusai is a worldly famous ukiyo-e artist. He achieved great fame with his landscape pictures, including "Thirty-six views of Mt. Fuji" and works in various other genres. Naturally, however, Hokusai was not the only ukiyo-e artist active during the time. A large number of ukiyo-e artists competed with Hokusai, and influenced each other's works. This exhibition will not only focus on Hokusai's works, but put them in conversation with the works by more than 15 artists who were contemporaneous with Hokusai or succeeded him.
Introducing the interactions between Hokusai and his rivals
The numerous exhibitions of Katsushika Hokusai held at various museums, mostly focused on his works exclusively. Utagawa Hiroshige, who also excelled at landscape pictures, is the only other artist whose works have been presented in comparison. This exhibition will not only present works by Utagawa Hiroshige, but also those by many other artists such as Tōshūsai Sharaku, Keisai Eisen, and Utagawa Kuniyoshi, who were active in the same period, to introduce Hokusai's relationship and interactions with such ukiyo-e artists who worked during his time.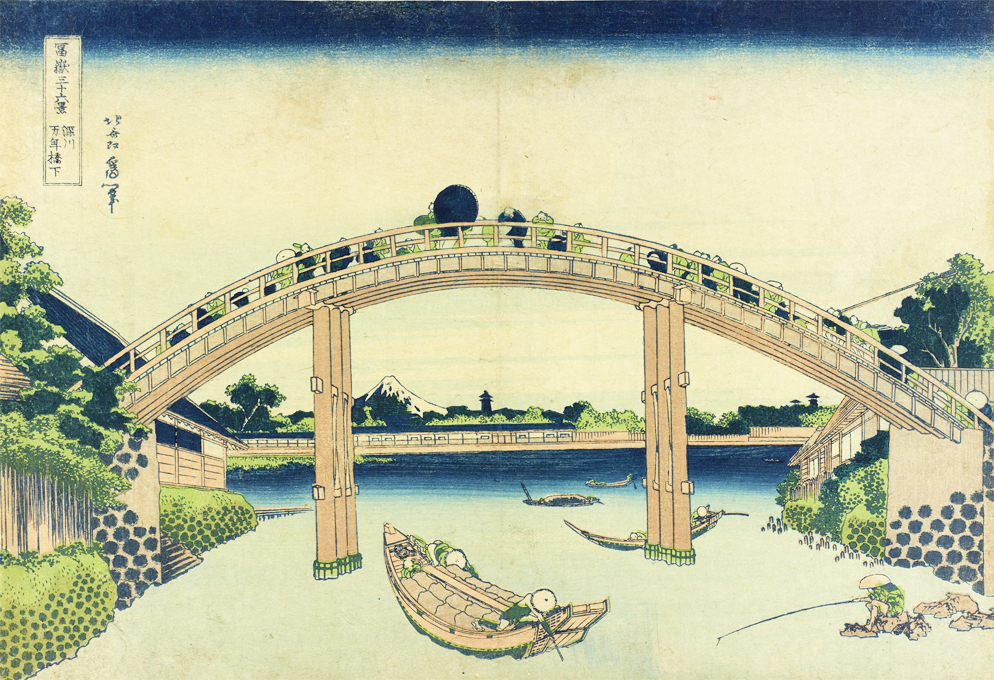 An extensive exhibition with a wide variety of genres
Hokusai's rivalry with numerous artists is an indication of how he was active in so many different genres. We will put Hokusai's late masterpiece, "Thirty-six Views of Mt. Fuji" and a wide range of other works, including pictures of kabuki actors, warriors, landscapes, and beautiful women, in dialogue with works by other artists on display.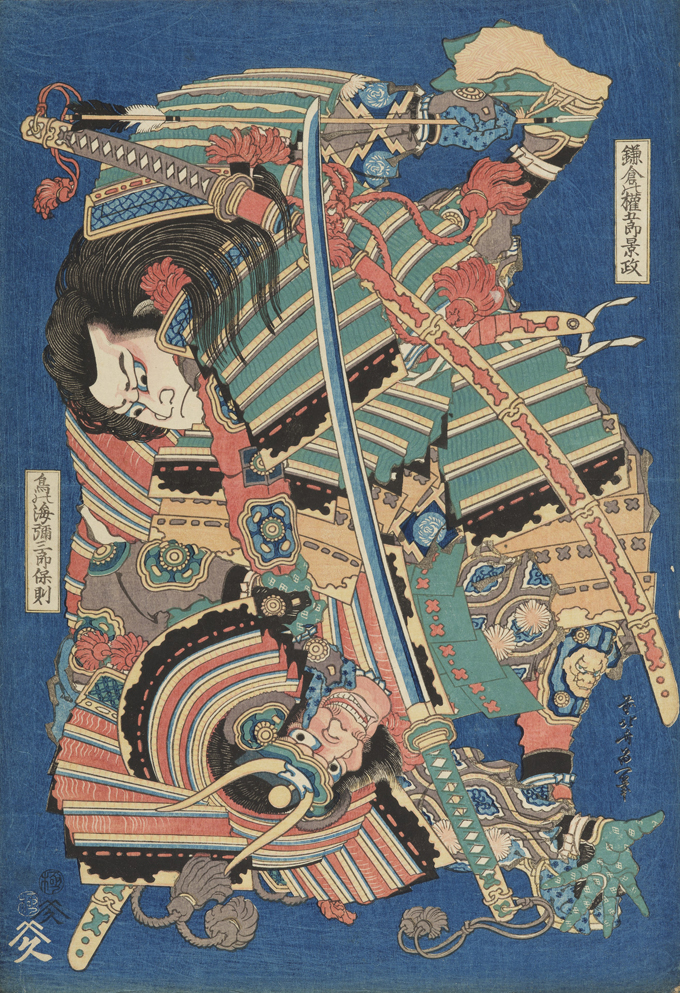 Discovering works by succeeding artists who learned from Hokusai
Hokusai not only had a huge impact on the works of rivaling artists of his generation but also on the artists of the following generation. His influence extended beyond his direct pupils, to the artists who belonged to different schools. This exhibition introduces works by artists of the generation after Hokusai, who learned through imitating his works.
Highlight of the Exhibition
Katsushika Hokusai "Thirty-six Views of Mt. Fuji: Seashore at Nobotoura" (1st term)
Utagawa Hiroshige "Thirty-six Views of Mt. Fuji: Entrance of Enoshima Island in Sagami Province" (1st term)
After the death of Katsushika Hokusai, Utagawa Hiroshige published his new series "Thirty-six Views of Mt. Fuji". Although the location differs, Hokusai and Hiroshige both depicted Mt. Fuji viewed through a torii gate. Hokusai attempted a geometric and eccentric composition while Hiroshige's composition seems to be depicting the scenery as he saw it. These works which are of the same subject, brings forward the distinct difference of their artistic styles.
---
Admission
| | |
| --- | --- |
| Adult | 1000 yen |
| University and High school students | 700 yen |
| Junior High School Students and below | Free |
Calendar
2022 / 04
1-21, 25
| SUN | MON | TUE | WED | THU | FRI | SAT |
| --- | --- | --- | --- | --- | --- | --- |
2022 / 05
2, 9, 16, 23-26, 30
| SUN | MON | TUE | WED | THU | FRI | SAT |
| --- | --- | --- | --- | --- | --- | --- |
2022 / 06
6, 13, 20, 27-30
| SUN | MON | TUE | WED | THU | FRI | SAT |
| --- | --- | --- | --- | --- | --- | --- |