Transportation in Ukiyo-e – Cars, Ships and Railways
Discover the Transportation in the Edo Period through Ukiyo-e
Transportation is an essential part of our daily lives. In the Edo period, there were various transport systems by manpower, horses, and boats. Edo was a city of water, surrounded by Edo Bay and Sumida River, with many waterways running horizontally and vertically. Boats were an essential means of transportation for the people of Edo and shipping business between Edo and other cities flourished. On land, highways such as the Tokaido Road were developed for business transportation and became popular among the common people as a route for traveling long-distance. The various use of transportation is vividly depicted by ukiyo-e artists such as Utagawa Hiroshige and Katsushika Hokusai.
This year also commemorates the 150th anniversary of the introduction of railroads. Ukiyo-e in the Meiji era (1868-1912) actively depicted steam locomotives and railroads, which were new encounters to the people. The railroad system along with horse-drawn carriages, rickshaws and other new forms of transportations were symbols of civilization.
While transportation logistics using the internet has developed in recent years due to COVID-19, this exhibition focuses on the various means of transportation in the Edo period, as a driving force of modernization.
The Reality of the Lives in Edo uncovered through Transportion
Let's take a look at Edo depicted by artists such as Utagawa Hiroshige and Katsushika Hokusai from the perspective of transport. On one hand, ukiyo-e depicts various figures who are "transporting" something of their own. We notice people serving food at restaurants, selling goods on the street, and carrying luggage on a trip. On the other hand, ukiyo-e also depicts a wide range of vehicles as means of transportation. Ferry boats for crossing rivers and ships used as taxis to visit pleasure quarters took advantage of the topography of Edo with many waterfront areas. People and horses carried luggage for travelers in relays between inns, and couriers delivered documents from Edo to Osaka in only a few days. In a time when there were no cars or trains, there was a more extensive transportation system.
By paying close attention to the various forms of transportation in ukiyo-e, we can understand how the people of Edo lived.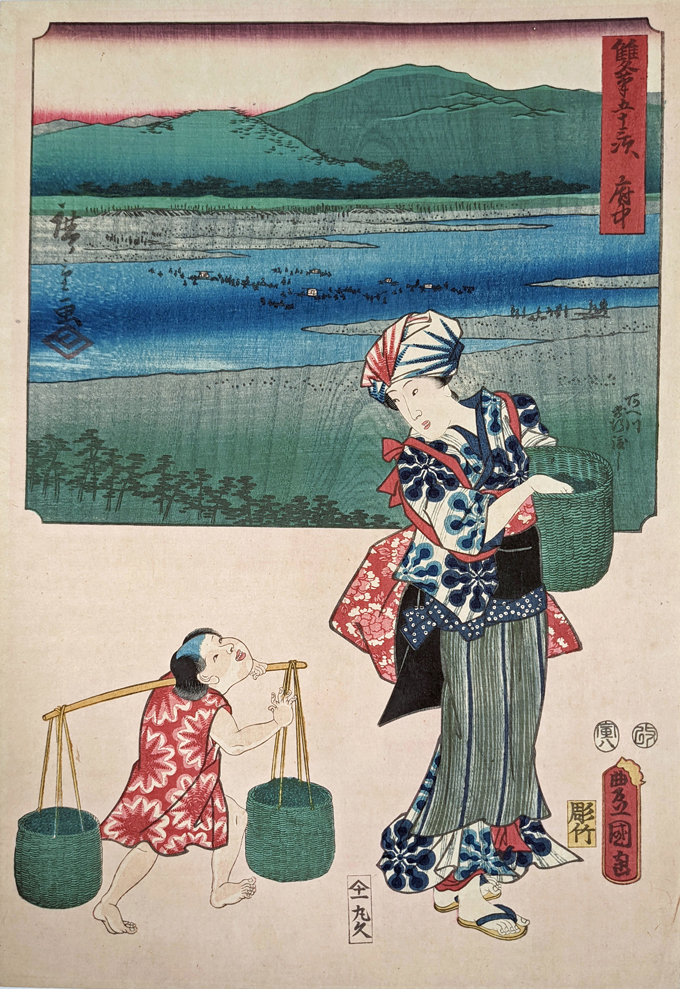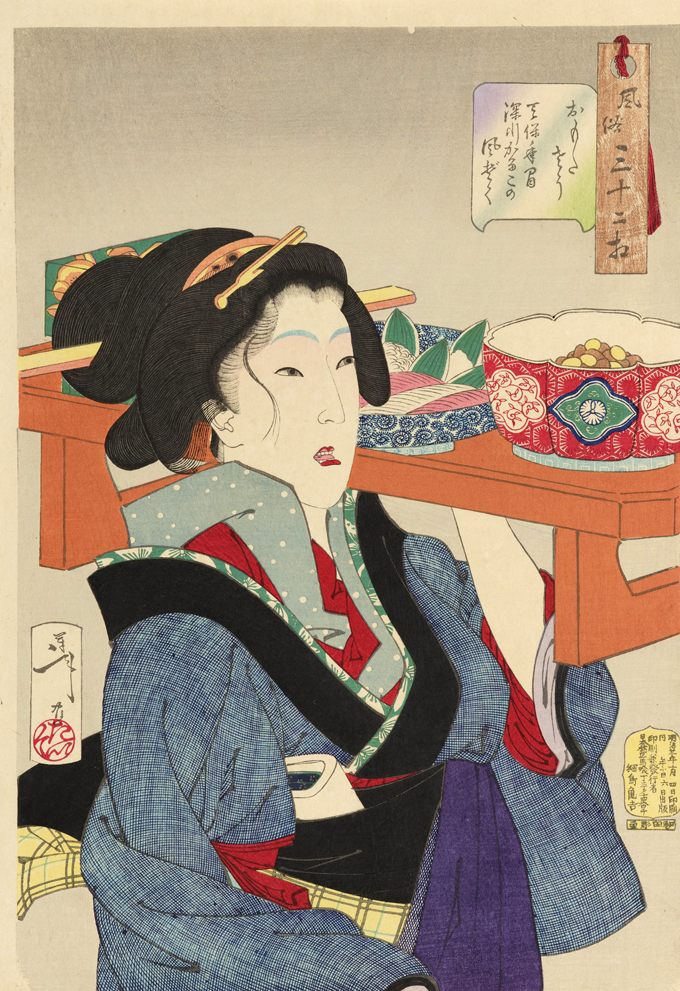 150th Anniversary of the Birth of the Railroads- Various Vehicles in Ukiyo-e are on Display
In October 1872, the railroad connecting Shimbashi and Yokohama opened. October 2022 marks the 150th anniversary. Since about two years before the actual inauguration of the railroad system, ukiyo-e artists started to actively depict steam locomotives and railroads with imagination. The large number of ukiyo-e published reveals the enthusiasm for the new infrastructure. This exhibition features not only the railroad system, but also the wide variety of transportation in ukiyo-e such as horse-drawn carriages, rickshaws, boats, balloons, and other vehicles.
Admission
| | |
| --- | --- |
| Adult | 800 yen |
| University and High school students | 600 yen |
| Junior High School Students and below | Free |
Calendar
2022 / 10
3,11,17,24,27-31
| SUN | MON | TUE | WED | THU | FRI | SAT |
| --- | --- | --- | --- | --- | --- | --- |