Animals in Ukiyo-e
2017
, April 1st ~ May 28th
[1st Term] April 1st~26th
[2nd Term] May 2nd~28th


※Works change between two terms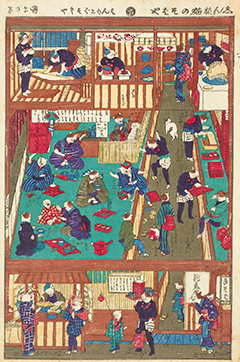 The return of "Animals in Ukiyo-e"  ~From cat to dragon
From pets such as cats and goldfish to personified octopuses and foxes to mystical dragons and kappa (water sprite). The exhibition "Animals in Ukiyo-e", which introduced various animals depicted in ukiyo-e and enjoyed popularity in 2010, has come back with an even more powerful collection. Twice as many pieces, approximately 160 in total, will be exhibited. Both those who did visited the last exhibition and those who did not are sure to find your favorite ukiyo-e animal. Please enjoy the cute animals in the museum in this season of new life.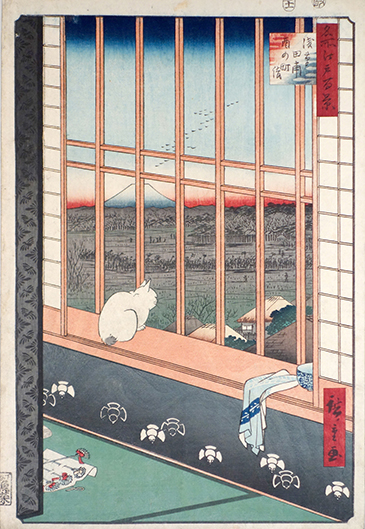 Not only Kuniyoshi! Let's compare the masters' animals
When we think about animals in ukiyo-e, many people may think of the pictures of cute cats by Kuniyoshi. However Kuniyoshi was not the only one good at depicting animals. In this exhibition, works of famous artists such as Suzuki Harunobu, Katsushika Hokusai, Utagawa Hiroshige, Tsukioka Yoshitoshi and Kawanabe Kyōsai will appear. It is worth looking at how each artist characterizes his animals.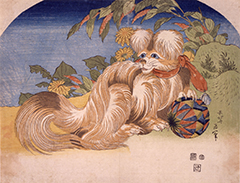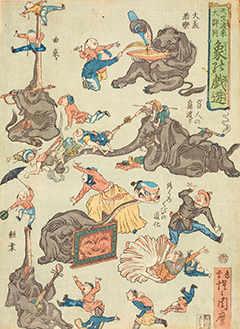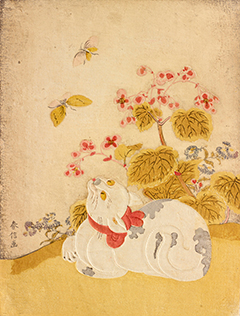 Personified animals ~playing, eating, battling~
From the national treasure "Chōjū-giga" (12c~13c) to Disney movies, personified animals have been loved for a long time. In ukiyo-e, octopuses dance, birds show performances, and cats enjoy eating Japanese noodles. Others are very busy fighting or taking Sumō wrestling. It is one of the highlights of this exhibition to see the figures of familiar animals acting just like the people of Edo.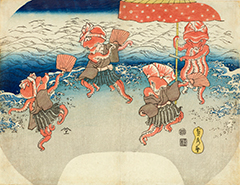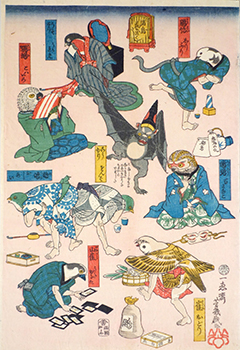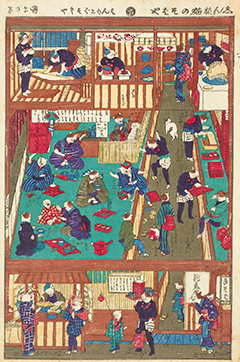 Strange animals
Like the "Twelve Animals of the Zodiac Fused to Form one Animal", imaginary animals were often the subject of ukiyo-e paintings. On the other hand, pictures depicting elephants and leopards, which were imported from overseas for shows, garnered popularity as well. Some pictures depict rare creatures in detail like illustrations from encyclopedias. Artists fully used their imaginations and obserant eye to depict the strangest of animals.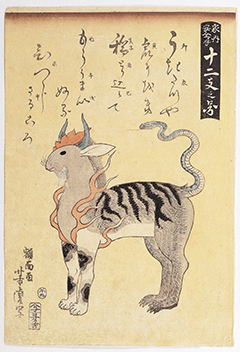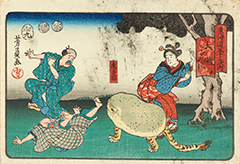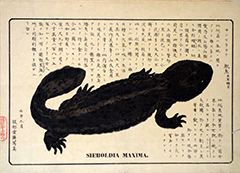 Animals in everyday life
In the Edo period, people used the Zodiac to express the dates, time and directions, and used cows and horses as a crucial working force. Many kinds of animals besides pets blended well into human's daily life. Some of them can even be seen in patterns of Kimono. These works shows us the fact that the relationship between humans and animals were much closer than today.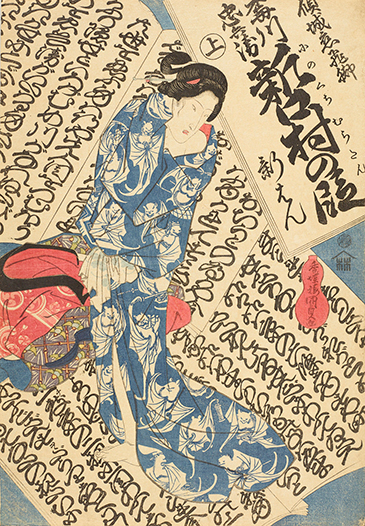 <Highlight Work of Exhibition>
Utagawa Yoshitoyo "Great Elephant Born in Malacca"
(Exhibited in the 1st term)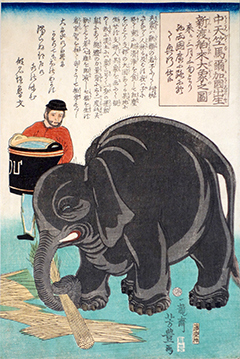 The elephants the star of the zoo, liked by everyone from children to adults. However, in the Edo period, it was one of the strangest animals that people could never find in Japan. The elephant in this picture came to Yokohama from Malacca on an American ship in 1862, and this picture was created at its showing in Ryōgoku the following year. Surprisingly, this elephant went on a provincial tour all over Japan that took more than 10 years. Although its charming figure skillfully using its long nose is familiar to us today, the sentence in the picture tells us that it was publicized as a fortunate animal that brought good luck to those who set eyes on it. We can feel how differently the people of Edo conceived elephants compared to people of today.
Translation Supervised by Japanese Students Association of Princeton University
Admission
| | |
| --- | --- |
| Adult | 700 yen |
| University and High school students | 500 yen |
| Junior High School Students and below | Free |
Calendar
2017 April

| SUN | MON | TUE | WED | THU | FRI | SAT |
| --- | --- | --- | --- | --- | --- | --- |
|   |   |   |   |   |   | 1 |
| 2 | 3 | 4 | 5 | 6 | 7 | 8 |
| 9 | 10 | 12 | 12 | 13 | 14 | 15 |
| 16 | 17 | 18 | 19 | 20 | 21 | 22 |
| 23 | 24 | 25 | 26 | 27 | 28 | 29 |
| 30 |   |   |   |   |   |   |

2017 May

| SUN | MON | TUE | WED | THU | FRI | SAT |
| --- | --- | --- | --- | --- | --- | --- |
| | 1 | 2 | 3 | 4 | 5 | 6 |
| 7 | 8 | 9 | 10 | 11 | 12 | 13 |
| 14 | 15 | 16 | 17 | 18 | 19 | 20 |
| 21 | 22 | 23 | 24 | 25 | 26 | 27 |
| 28 | 29 | 30 | 31 | | | |